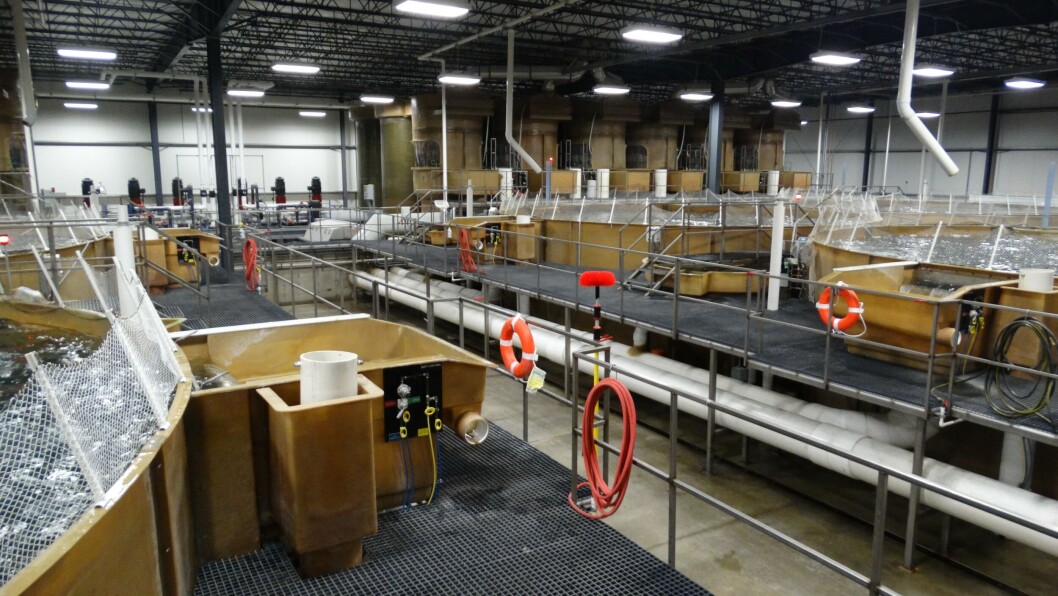 AquaBounty raises $31.6m from share sale
Transgenic-salmon grower AquaBounty has raised $31.625 million, less discounts and commissions, from the sale of 11 million shares in a public offering and a further 1.65 million to the underwriters of the offer.
The Massachusetts-based company said it currently intends to use the net proceeds of the share sale for working capital costs and general corporate purposes, including potentially purchasing land and towards costs associated with the construction or site development for a new production farm.
AquaBounty is still commercialising its business and has yet to make a profit, but that hasn't prevented its share offers being popular in the market.
Successful share offers
In February it raised $15.5m before expenses and fees by selling more than 10 million shares.
Prior to that it raised $7.5m in a share sale in March last year following the US Food and Drug Administration's decision to allow the company to grow and sell its salmon in the United States, and followed that in April with a second offer which raised another $5.75m.
In AquaBounty's report for the first half of 2020, published earlier this month, chief executive Sylvia Wulf said the company had made significant progress on finalising the potential site and design for a planned 10,000 tonne farm and would soon select the farm's recirculating aquaculture system (RAS) technology provider.
On schedule
"We are on schedule to select the farm's location this quarter and expect to begin construction in early 2021. We believe we are now positioned to seize emerging growth opportunities within the space," said Wulf.
AquaBounty already has on-land farms near Albany, Indiana and on Prince Edward Island, Atlantic Canada, where it is growing its AquAdantage GM salmon.
These fish are descendants of fish that had a single, specific molecular modification that results in more rapid growth in early development.
The first AquAdvantage salmon from the Indiana farm are due to be harvested later this year, with the first from PIE early in 2021.