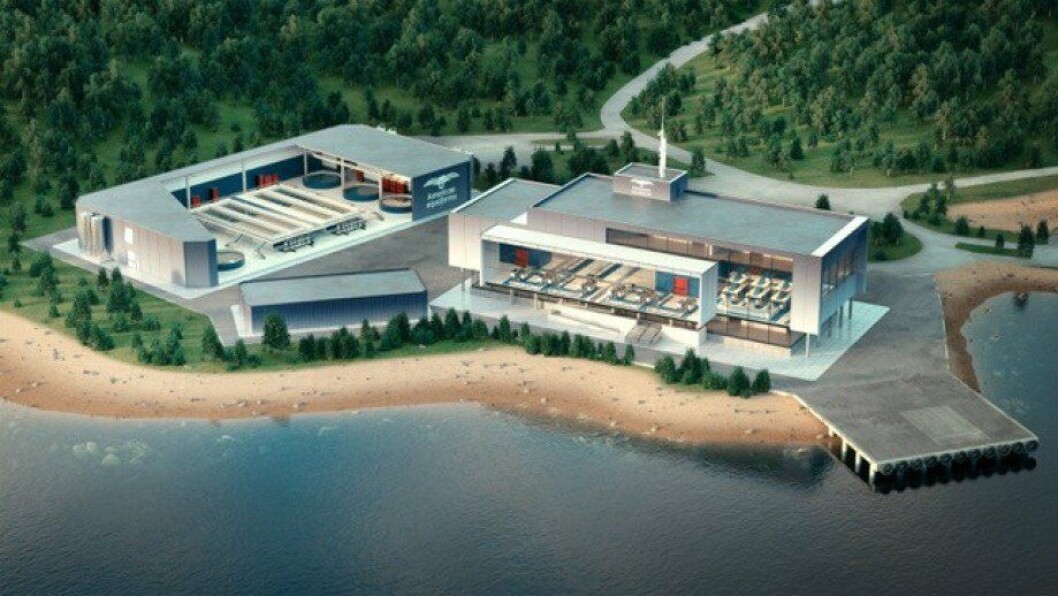 30,000-tonne floating closed salmon farm rejected
An application for a 30,000-tonnes closed-containment salmon farming project in the eastern US state of Maine has reportedly been rejected because of the proposed source of ova for the project.
The Maine Department of Marine Resources (DMR) told Norwegian-owned American Aquafarms that it would no longer be processing the company's lease applications for two 60-acre pen sites off Gouldsboro in Frenchman Bay, the Bangor Daily News reported.
According to the News, the department flagged the egg-sourcing issue in September. At the time, it told American Aquafarms that the company's plan to get salmon eggs from AquaBounty's Canadian hatchery wouldn't be approved, because AquaBounty is not on its list of qualified sources or hatcheries.
Sourcing criteria
AquaBounty is best known for its AquAdvantage salmon, which have an inherited genetic modification that makes them grow faster, but also produces eggs for conventional Atlantic salmon.
American Aquafarms tried to provide documentation that AquaBounty could meet the state's sourcing criteria and other requirements but proved unsuccessful.
DMR commissioner Patrick Keliher told the News: "We had to ask them several times to supply the information that was needed. They weren't able to do it."
American Aquafarms can still submit an entirely new application, but Keliher said the termination would add two or three years to the application process.