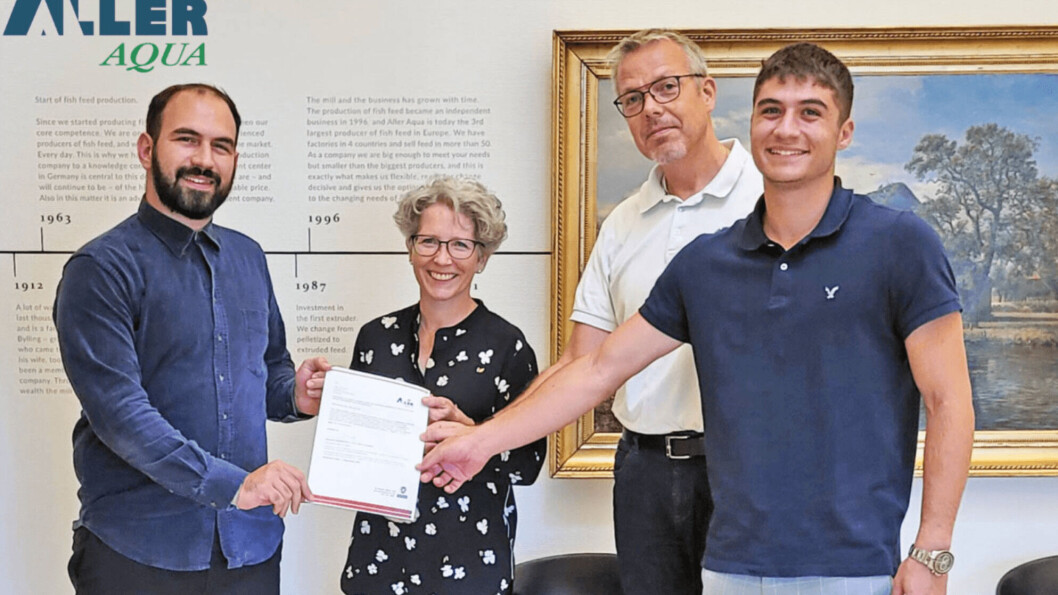 Feed producer's carbon labelling earns Bureau Veritas approval
Danish company Aller Aqua has become the first fish feed producer verified in carbon dioxide labelling for its feed produced in Denmark, Germany and Poland. The verification process was conducted by French testing, inspection and certification company Bureau Veritas.
Aller Aqua said months of hard work meant it was now able to label its entire product portfolio using the recognised PEFCR (Product Environment Footprint Category Rules) principles "Feed for food-producing animals".
Each of the raw materials Aller Aqua uses has been through the process and it the firm now has the necessary data to label its products.
Footprint declaration
"This means that we can offer customers a full carbon footprint declaration on each type of feed," said Aller Aqua in a press release. "This is a big step towards carbon footprint declaration of fish produced by our customers, and all the way to the consumer. Aquaculture is already one of the most environmentally friendly ways of producing protein compared to other types of animal farming.
"We wished to create full transparency for our customers and the world around us, and particularly to contribute to reducing CO₂-emissions. This project checks all those boxes.
"We have already taken other measures such as replacing South American soya with regionally produced soya in our European factories.
Practicalities can start
"It has been important for us to be verified in this process, which is why we have asked Bureau Veritas to control our work – this was rewarded with a verification without any annotations – and we are proud of that.
"The practicalities regarding the declaration can therefore start. Initially we include three European factories, but shortly we plan to include the rest of our seven factories (in Serbia, Egypt, China and Zambia) in the process."
Although fish farming has a smaller carbon footprint than other animal protein production, the production and transport of feed are areas where it can make further improvements.