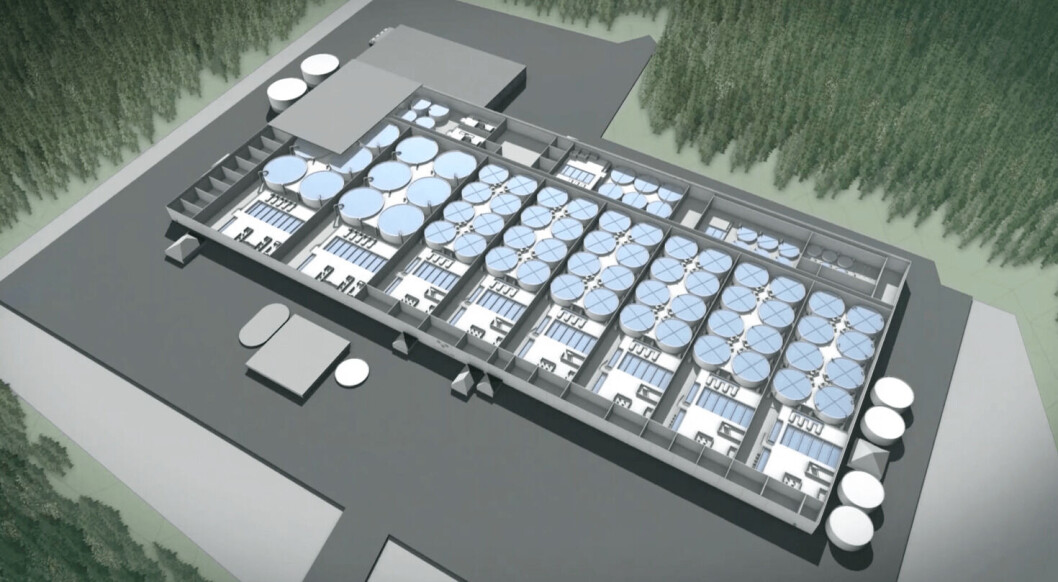 Work begins on 10,000-tonne Swedish salmon RAS
The groundwork for Sweden's first commercial scale land-based fish farm is now under way. Premium Svensk Lax's (PSL) plant in Säffle in Värmland will be a 10,000-tonne recirculating aquaculture system facility and the company's goal is to have as small a climate footprint as possible.
PSL's development will cover 58,000 square meters on a 1.5-hectare site. According to the company's website, the plant will be ready for full-scale production in 2024.
Morten Malle, chief exeutive and board member of PSL, told Norsk Fiskeoppdrett (Norwegian Fish Farmer) magazine that the firm plans to start production in the second half of 2022.
88 tanks
"The plant will produce 10,000 tonnes of salmon annually, corresponding to approximately 5,800 tonnes of finished salmon products," said Malle.
The plant will hold more than 102,000m³ of water in 88 fish tanks, and contain a hatchery, starter feeding, parr, smolt and post-smolt department as well as large grow-out systems where the fish will go to the desired average weight.
"We plan to produce fish with an average weight of approximately 4.5 kilograms and our products will primarily be sold to the Swedish market," said Malle, who said plans included a slaughterhouse and processing plant as well as offices.
AKVA Group
"We have engaged AKVA group Land-Based which will deliver the actual RAS technology to the plant, including the mechanical and biological filters, pipe and pump systems, feed and oxygen systems," said Malle.
"Rambøll takes care of coordination and project management, while Llentab Group will deliver the steel building itself. We expect to be able to announce the remaining suppliers, who have all been involved in the project since the early phase, within a fairly short time."