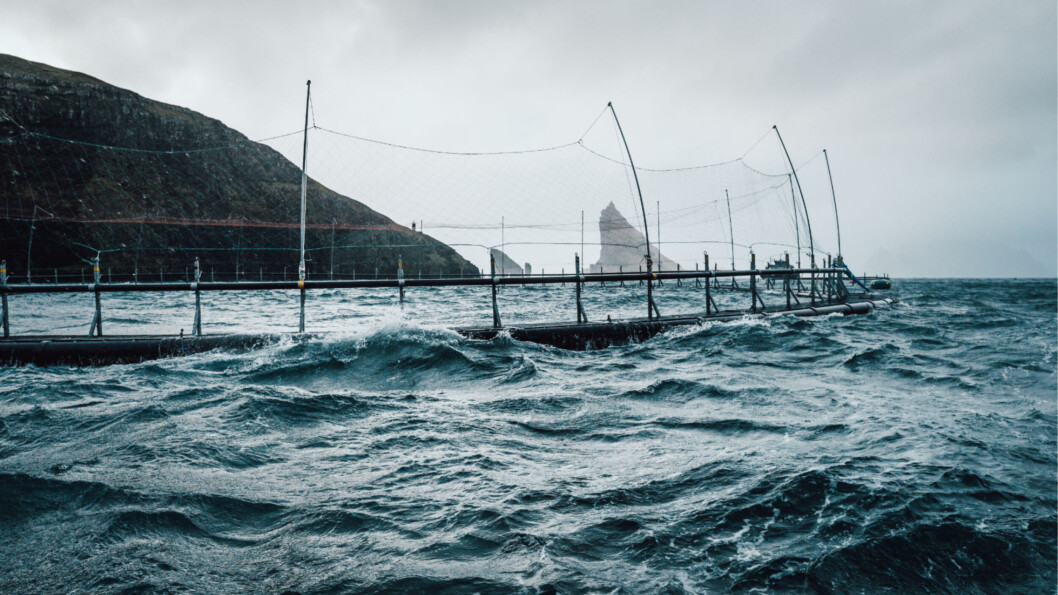 Salmon farmer stops using air freight, saves 80% in costs
Faroese salmon farmer HiddenFjord has stopped transporting its products by air, despite relying on export markets for virtually all its sales, including around 30% in the United States.
"The facts are clear, we all need to immediately stop using aircraft to transport goods in order to reduce climate change," said HiddenFjord managing director and co-owner Atli Gregersen.
"This was a challenging decision for us - we knew it could mean lower prices and a much higher risk because of reduced flexibility in reaching far-away markets. But ethically, it is absolutely the right decision. If we claim that we want to be a truly sustainable company, we must take responsible actions."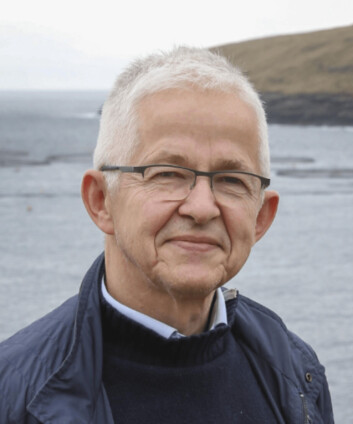 12-day journey
HiddenFjord previously shipped fish to the UK and then sent them to the US by plane from Heathrow, a process that took six days in total.
The company stopped using aircraft early in October. Its gutted fish and salmon fillets are now taken to the US by ship, a journey of 12 days.
Despite the extra travelling time, Gregersen said the quality of the company's product, enhanced by a stress-free harvesting method, and meticulous cleaning of the products helped them arrive in good condition.
"We have an independent tasting panel in the US and they like the fish," said Gregersen.
More control
Exporting by sea also gives HiddenFjord stricter control of the shipping process, allowing it to ensure the correct temperature of the containers the fish are transported in. On some occasions fish at airports had got warm, and the ice keeping it cold had melted, said Gregersen.
The company began transporting some salmon from the Faroes to the US by sea in March, and also carried out in-house testing to make sure its fish would still be of high quality after 12, 20 and 30 days.
The decision to stop using aircraft will reduce HiddenFjord's overseas transportation carbon dioxide emissions by 94%. This gives HiddenFjord similar green credentials to US on-land salmon farmers who claim their fish is more environmentally friendly because it hasn't been flown thousands of miles from Europe.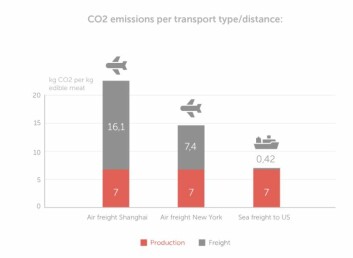 Cost savings
Another big advantage of sending fish to the US by sea is a huge saving in transport costs.
"The difference in the cost is very high," said Gregersen. "Shipping costs less than 20% of sending salmon by air."
Gregersen would also like to sell frozen salmon but says customers aren't ready for it.
"If you freeze in the right way, very quickly, it can compare with a fresh salmon, but the market doesn't want it. But if you look at cod which is sold as fresh, it has been previously frozen."
'We lose China'
HiddenFjord, which produces around 14,000 gutted weight tonnes annually, exports to Europe and Russia in addition to the US, but its decision to avoid air freight means it will no longer be able to sell fish to another customer, China.
"We lose China as a market, but by coincidence the Chinese market has closed anyway. They don't want European salmon at the moment," said Gregersen.