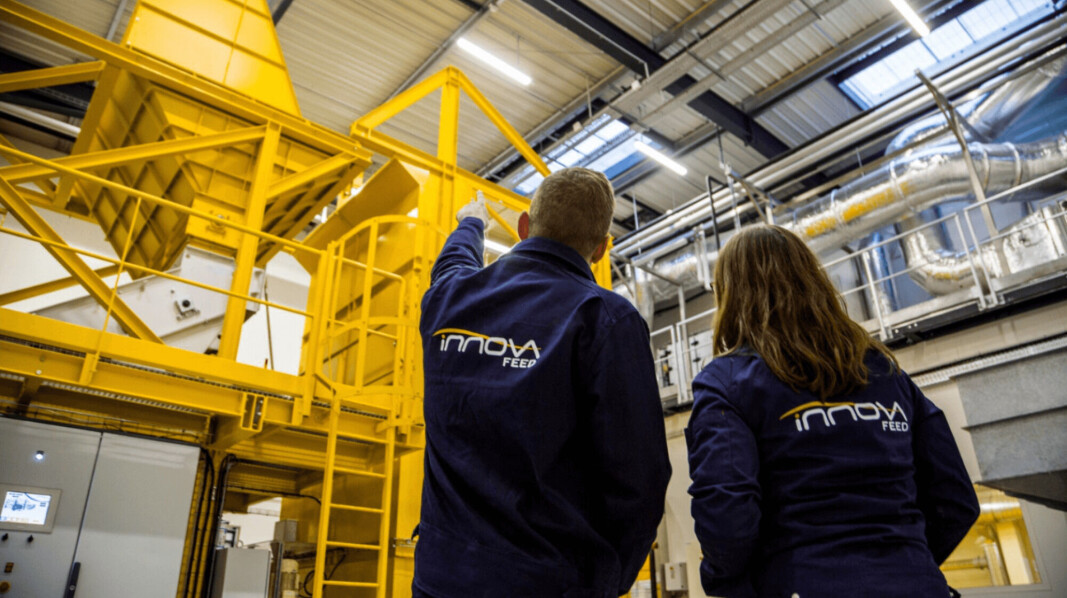 Aquafeed protein producer Innovafeed raises $250m for expansion
French fly farmer will increase capacity in France, accelerate 60,000-tonne factory in US and step up preparation for global roll-out
Innovafeed, which produces insect-based protein for animal and fish feed, has raised $250 million in a fundraising round.
The Series D funding was led by Qatar Investment Authority and bringing the total amount raised by the French fly farmer to $450 m.
Innovafeed at a glance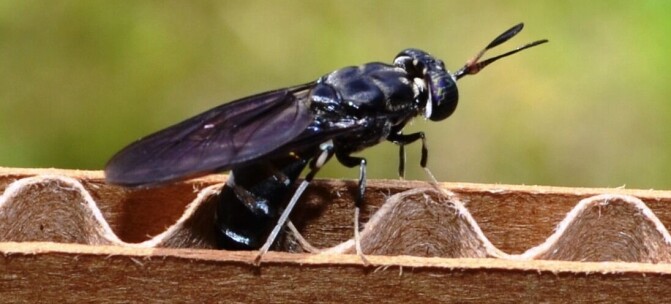 France-based Innovafeed is a leading producer of black soldier fly (BSF) larvae, which it uses to make protein for animal feed. It also makes a soil improver from the frass (droppings) of the insects.
Its fly farm in Nesle, France, has a capacity for 15,000 tonnes of protein annually and is co-located with starch manufacturer Tereos and the Kogeban biomass plant. The collaboration enables Innovafeed to acquire a supply of quality substrate for the insects to feed on and for Tereos to locally valorise its co-products while limiting the energy needs associated with their processing. The co-location with Kogeban enables InnovaFeed to harness the plant's waste energy, saving 57,000 tonnes of CO₂ per year.
Innovafeed's site in Decatur in the US has a planned capacity of 60,000 tonnes of protein annually. ADM Decatur's corn-based co-products will be locally recycled to feed insects through connected infrastructure between the two sites. This production model will also allow InnovaFeed to use 27MW of residual energy recovered from the ADM process.
Existing investors Creadev and Singapore's state investment arm Temasek, and global agribusiness leaders ADM and Cargill – which are both customers and suppliers of Innovafeed's feedstock inputs – are among those that took in the fundraise. Several French banks also contributed via €38 million in debt financing.
Innovafeed said it would use some of the capital to continue increasing production capacity through the further expansion of its Nesle site in the north of France, which it says is the world's largest vertical insect farm.
US expansion
The money will also accelerate its international expansion, notably in the United States with the construction of a new production plant in Decatur, Illinois, in collaboration with ADM, which operates the world's largest corn processing site there.
The new funds will also help Innovafeed prepare for a global roll-out of its technology, including development in Asia, and continue to invest in technology and R&D.
The company's co-founder and chief executive, Clément Ray, said: "At a time when conservation of our natural resources and the preservation of our environment are becoming an absolute necessity, we are convinced that the insect industry is a key solution for our planet's food production needs.
"The confidence demonstrated in us by our partners through a new round of fundraising confirms this. Their support will allow us to accelerate our deployment in service of an ever healthier, natural and sustainable food system."
'€1 billion order book'
Innovafeed said it had already secured commercial partnerships for volumes representing more than €1 billion over the next 10 years.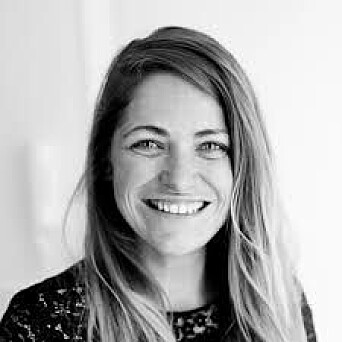 Innovafeed also announced that Yves Amsellem has joined as chief operating officer. With more than 30 years of experience in end-to-end supply chains for international food and beverage and industrial groups, including Danone and Chromology, Amsellem brings outstanding insights and proven capabilities to Innovafeed's expansion plans, the company said.
In addition, Maye Walraven, a French-American national, has been named as Innovafeed's general manager for North America, a newly created role. She previously worked as Innovafeed's vice president of business development.
"Our expansion in the United States is a critical step for our scale-up," said Walraven. "It will enable us to access a deep source of feedstock and significantly increase our production capacity. I am very excited to be working closely with our local industrial partners, who are key contributors to accelerate the development of the entire industry and are supporting our momentum by their investment."