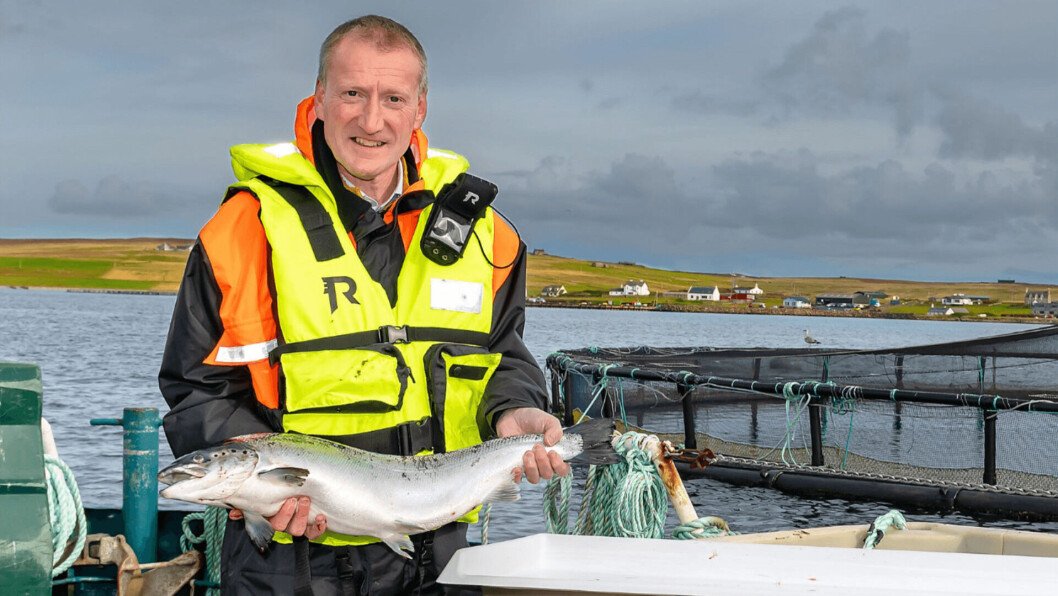 Salmon industry says 'thanks' to its neighbours
Salmon farmers have bought advertising space in four Scottish national newspaper and 10 local titles to thank island and Highland communities for supporting the industry during the Covid pandemic.
The Scottish Salmon Producers' Association (SSPO) thank-you advert will be in the form of a letter from chief executive Tavish Scott.
In it he says: "Throughout, our teams have worked hard to keep our fish well cared for and our processing facilities running smoothly.
"But we couldn't have done it without the many ferry workers, bus drivers, hauliers and critical suppliers who kept essential services running.
"Nor could we have done it without the understanding of regulators who allowed our farmers to delay harvests and keep fish in the water for longer - a special dispensation used sparingly by a small number of fish farms."
800 million meals
The letter adds that fish farmers produced more than 800 million fresh, nutritious and healthy meals in the last year, helping Scottish salmon remain the UK shoppers' fish of choice, which couldn't have been done without "the people of the communities in which we live and work, the rural and island areas, the villages and towns of Scotland from Unst to Kintyre".
Scott's letter will appear in Scotland's four main national titles - The Scotsman, The Herald, The Press and Journal and The Courier – tomorrow, and will run in local newspapers across Scotland's salmon farming areas, from Shetland to Argyll, over the next week.
The letter's publication comes during a heightened period of activity by connected groups opposed to salmon farming, who published a double-page paid-for feature in The Herald on March 6 criticising the industry. It included a half-page photo of a salmon badly injured by sea lice and claimed that "it is not unusual on Scottish salmon farms".
The feature included a disclaimer by The Herald pointing out that "the views expressed on this page do not necessarily reflect those of The Herald newspaper".­