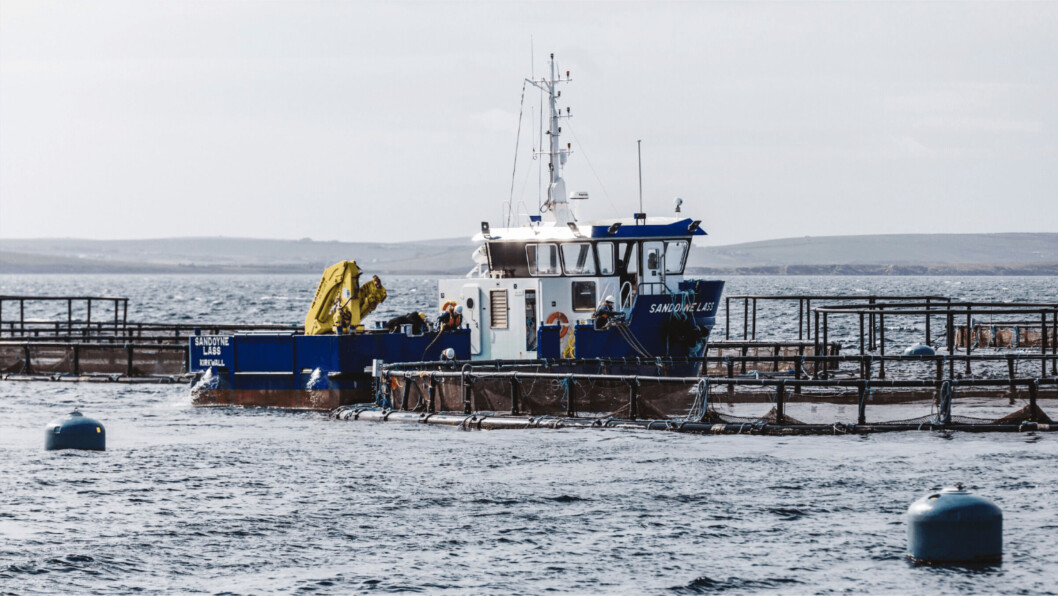 New farm brings fresh tide of spending from SSF
Scotland's supply chain is set to share in a £3.2 million boost to business following news that Scottish Sea Farms (SSF) has won approval for a new salmon farm off the small island of Hunda within Scapa Flow in Orkney.
In a press release, SSF said the approval comes after years of research, planning and consultation by the company's environment and production teams to identify the ideal location for growing premium quality salmon in the most responsible and environmentally sustainable way.
With consent to grow up to 1,677 tonnes of salmon, the new farm will see a £3.2m investment in infrastructure including:
60m grid structure and associated mooring systems
12 x 100m diameter pens which will benefit from innovative new netting to keep salmon and local marine life safely separate
200-tonne feed barge with high-tech control room and capacity to control feed portions to the nearest 50g
Underwater cameras to monitor fish health and behaviour in real-time
Environmental monitoring technology to detect any changes in oxygen levels or water quality
14m catamaran-style workboat.
Protecting marine life
SSF's Orkney production manager, Richard Darbyshire, said: "Salmon farming continues to advance at great pace and this new farm at Hunda will benefit from the latest know-how and technologies.
"Each and every aspect of our farming activity has been carefully considered: from enhancing fish health and welfare, to protecting local marine life and the surrounding environment."
The Hunda site will create six new full-time roles and deliver a £200,000 cash injection in terms of local salaries. There will also be significant investment in training and development, further adding to the existing skills base in Orkney, said SSF.
The approval of the Hunda farm, which is expected to go live in spring 2020, coincides with the news Darbyshire has been named the People's Choice at the 2019 Aquaculture Awards, one of three awards the company won last night.