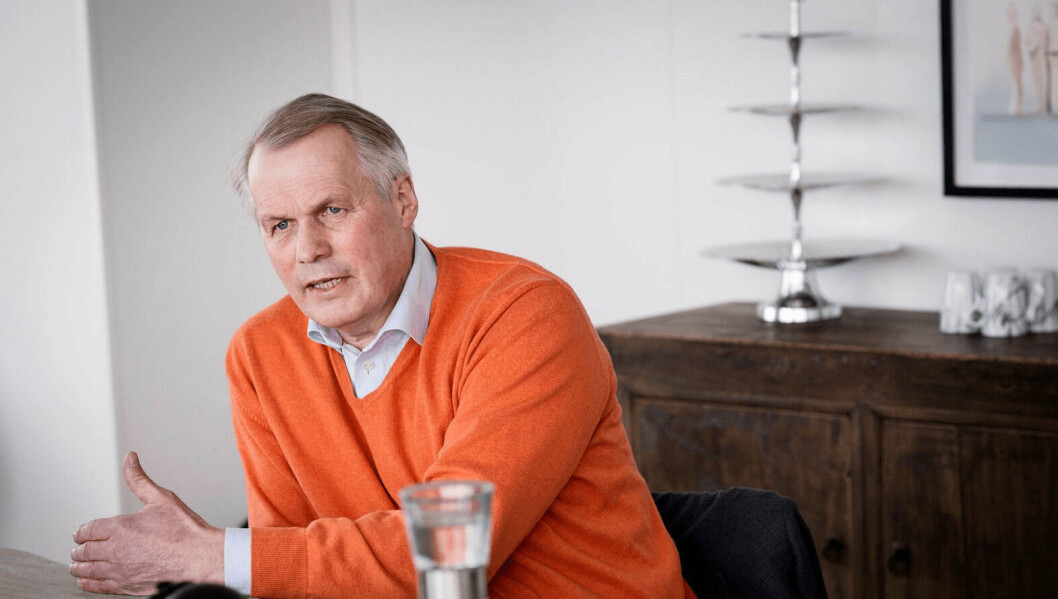 SalMar promised majority stake in salmon farmer NTS
Norway's second biggest Atlantic salmon farmer, SalMar, appears to have succeeded in its bid to gain control of salmon industry takeover target NTS ASA.
SalMar, which intends to offer NOK 120 per share for the company, said it had received irrevocable pre-acceptances for the offer totalling 50.1% of NTS equity.
NTS owns SalmoNor and has a controlling 68% stake in Norway Royal Salmon (NRS), which together produced around 90,000 gutted weight tonnes of Atlantic salmon in Norway and Iceland last year under their own names or through subsidiaries and have the potential for much more.
£1.265 bn bid
SalMar produces around 180,000 gwt of salmon in Norway and Iceland. Adding the NTS salmon estate would cement its position in second place behind Mowi in the league table of the world's biggest salmonid farmers.
The company, which co-owns Scottish Sea Farms, announced its intention to bid for NTS on Monday. The offer is worth NOK 15.1 billion (£1.256 bn), higher than an earlier proposed offer to shareholders by Mowi which valued NTS at NOK 13.8 bn and comprised 50% cash and 50% in shares. SalMar's offer is 20% cash and 80% SalMar shares.
Pre-acceptances
SalMar said on Monday that shareholders representing a total of approximately 23.6% of the outstanding shares had given pre-acceptances to its offer, and shareholders owning a further 26.5% of the shares have issued a support statement related to the offer. It is that second group of shareholders that today committed to sell.
The additional irrevocable pre-acceptances are from Nils Williksen AS, TerBoLi Invest AS and Rodo Invest AS, which together own 33,257,573 shares in NTS, said SalMar.
"SalMar has therefore so far received irrevocable pre-acceptances of the Offer from shareholders that together own 62,985,376 shares in NTS, equalling approximately 50.1 % of the shares outstanding in the Company, for all the shares they own."
Will serve all parties well
Nils Williksen AS is a close associate to NTS board member Nils Martin Williksen, TerBoLi Invest AS is a close associate to NTS board member Vibecke Bondø, and Rodo Invest AS is a close associate to NTS board member Roald Dolmen.
Nils Martin Williksen, on behalf of Nils Williksen AS, said: "SalMar represents a very good industrial solution, also locally in Rørvik and Namdalen, so this is something we believe will serve all parties well. And with a large component of the consideration in SalMar shares, we are still in participating in the continued development of the business."
Terje Bondø, on behalf of TerBoLi Invest AS, said: "We found a good industrial solution at a fair value. SalMar has a fantastic track record of local development, operational excellence and profitability, so we are confident that they will be a good partner to further develop this in a good way, and secure life on the quayside and lights in the homes."
Roald Dolmen, on behalf of Rodo Invest AS, said: "Rodo is just one of 14 shareholders who wanted to sell, and the offer from SalMar was something that all of us could support. We believe in continued growth together with SalMar, and also are able to free up some capital that we can invest in our other business initiatives in the region."