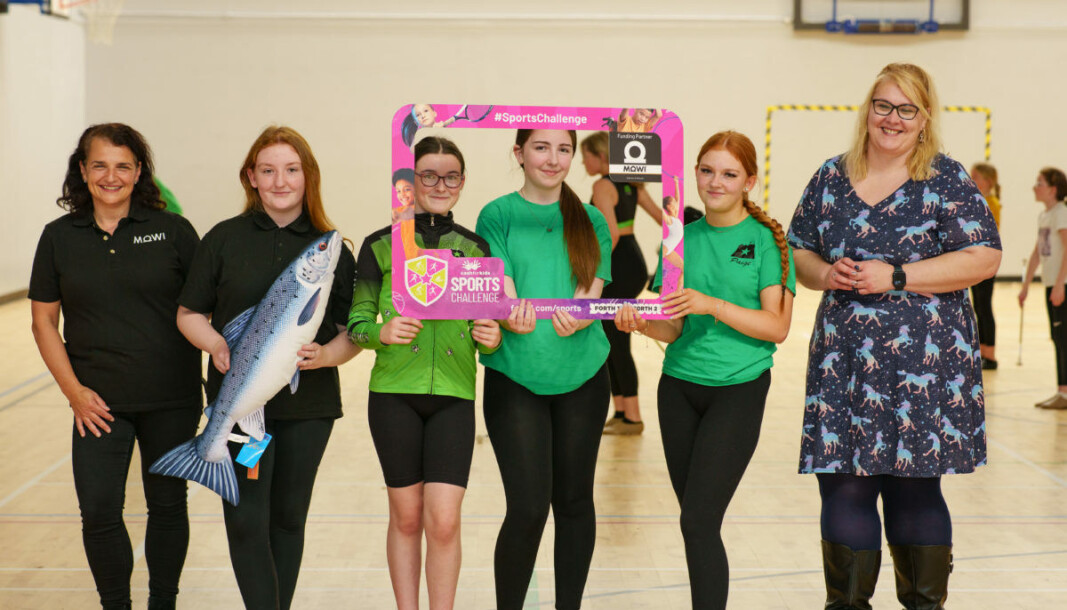 Mowi's major boost for majorettes
Club wins £5,500 in fund-raising contest sponsored by salmon farmer
Majorettes from Edinburgh have been given £5,500 from salmon farmer Mowi's consumer products division at Rosyth after winning a fund-raising challenge for sports clubs across Edinburgh, the Lothians, Fife and Falkirk.
The City Star Majorettes raised more than £12,000 in Radio Forth's Cash for Kids Sports Challenge, which offered a total prize pot of £10,000 from sponsor Mowi Consumer Products UK (CPUK).
Cash for Kids is a grant-giving charity helping the children that need it most across the UK, and the Sports Challenge initiative was designed to get more young people into sport.
£5,000 first prize
From September 16 to October 10, 13 local sports clubs competed to raise as much as possible for their own funds in the Challenge. Together, they raised a collective £41,850, with City Star Majorettes bringing in the most money and scooping the £5,000 first prize.
The club also won £500 for the best use of social media.
The Wave Project, which teaches children and young people to surf to improve their mental health, was awarded £2,500 for coming second, and No Limits, a multi-sports club for children and young people, won £1,500 for finishing third. The Wave Project also won £500 for the most creative fundraising idea.
Amazing achievement
CPUK finance director Jo Whittem said: "Congratulations to all the winners and to all the clubs who took part. To raise such a significant amount of money in a short space of time is amazing, everyone should be very proud of themselves.
"We at Mowi Salmon Rosyth are extremely honoured to be able to sponsor Radio Forth's Cash for Kids Sports Challenge to give back to the future generations in our local communities and encourage them to stay active and healthy. We are looking forward to meeting with the clubs and hearing the stories on how the money will benefit them."
Around half of Mowi Scotland's staff work at Rosyth, which produces a range of value-added products from fillets to different varieties of smoked salmon.