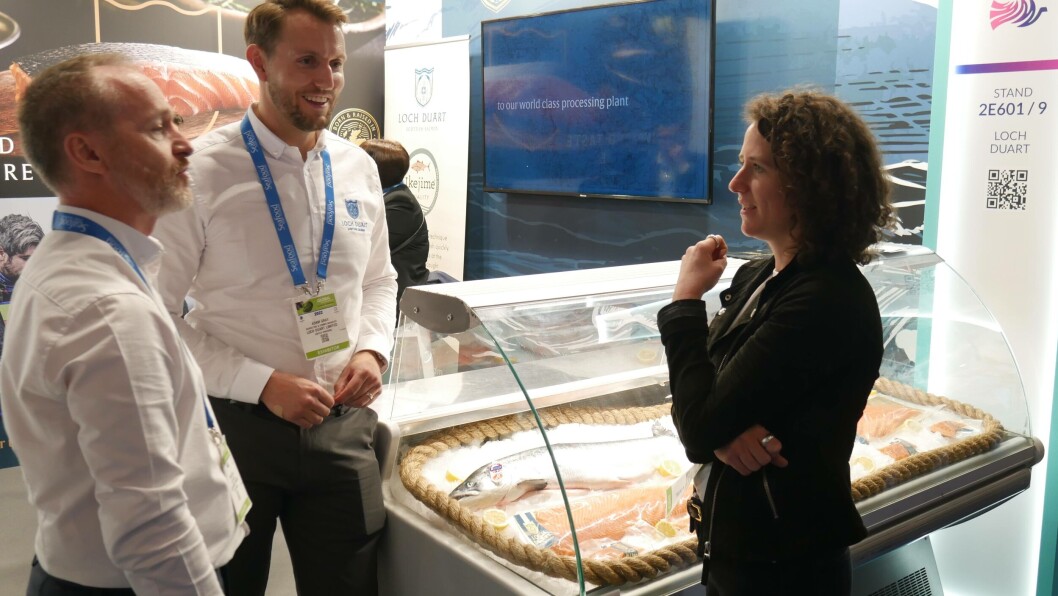 Scottish government 'keen to progess' with better aquaculture regulation
Scotland's Rural Affairs Secretary Mairi Gougeon has stressed that action to streamline aquaculture regulation is "really important" to the government, although she couldn't yet give an indicative timescale for it taking place.
Gougeon was speaking to Fish Farming Expert during a visit to the world's biggest seafood trade show, Seafood Expo Global, in Barcelona.
"It is my first time at Expo and it has just been a cracking experience so far, there's a real buzz around the place," said the minister. "It feels really positive, and I've had some good and positive discussions with different people on the stands.
Showcasing the product
"It is very important for us in Scotland. Our salmon is a key export, and a very valuable product, and I think it's really important that we're here to showcase the world-class produce that we have and also build on the relationships that I know that we have with some other countries in terms of our exports, as well as looking to potential new markets."
Asked if Scottish salmon farmers in Barcelona had voiced any concerns, Gougeon said they were anxious to know where the government was going next in terms of aquaculture regulation.
"Obviously, we had the review into aquaculture that was carried out by Professor Russel Griggs, so I think people are looking to see what the next steps for that are going to be.
"That's probably the main question that I've raised with me today. We're looking at the next steps and how we'll be looking to take forward the recommendations. I can't give an indicative timescale for that at the moment but it's a piece of work that's really important and that we're keen to make progress with."
Sea lice limits
Asked whether any fish farmers had expressed concern about the review of sea lice limits by the Scottish Environment Protection Agency (SEPA), which is based partly on Norwegian modelling methods for lice numbers and impacts that have been challenged by fish farmers in Norway, Gougeon said it was not a concern that she'd been made aware of.
The minister has been in Spain since Friday, meeting with the Catalan government and its ministers for food and for climate and agriculture, and visiting land farms.