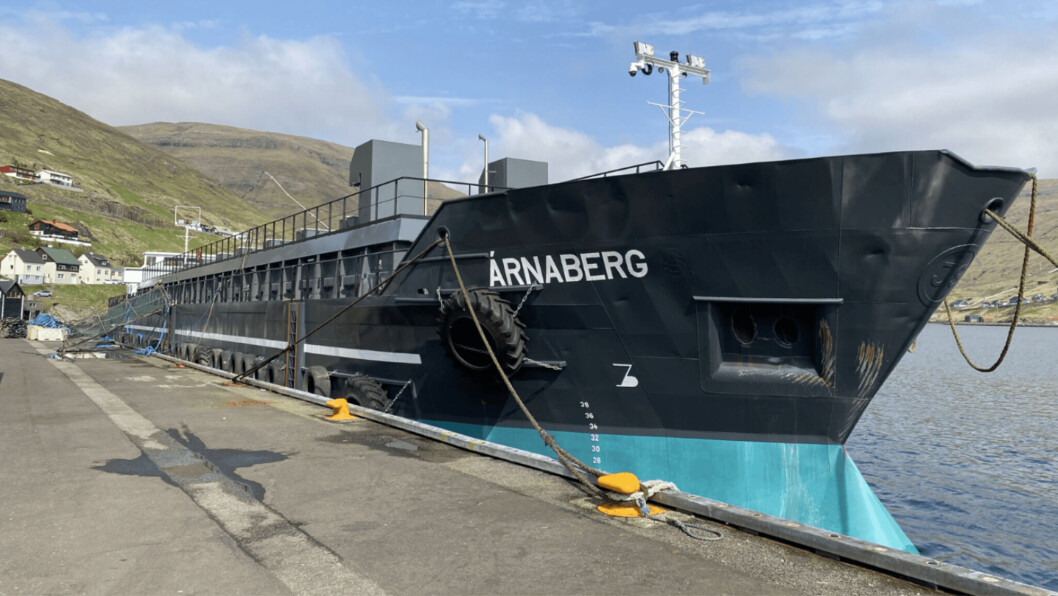 Ship-design feed barge drops anchor at exposed new Mowi site
Mowi has taken delivery of a ship-design feed barge from JT electric that will be anchored in the salmon farmer's most exposed site in the Faroe Islands. The 75-metre-long converted ship has a capacity of 700 tonnes of feed for salmon and five tonnes of feed for lumpfish.
The barge is equipped JT electric's own-design eight-line feeding system that is fully automated and can feed both salmon and lumpfish through the same lines.
Like other ship-design barges from JT electric, Mowi's barge – the Árnaberg - is designed to be unmanned and will be remotely operated from shore.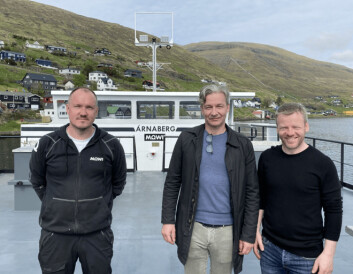 Minimised impact
"We wanted a safe and sustainable solution and to minimise the environmental impact for this new and exposed site," said Hans Jákup Mikkelsen, managing director for Mowi Faroe Islands.
All operations onboard are 100% electric, with power supplied via a 1km shore cable. This eliminates the need for generators that produce both emissions and noise, although back-up generators are fitted in case the shore power connection is lost.
To further minimise noise pollution, all blowers for the feeding system onboard have been installed in soundproof cabinets.
Increased efficiency
"We take great pride in developing sustainable solutions for our customers," said JT electric chief executive Suni Justinussen. "Our experience shows that advanced technology can both increase efficiency with healthy fish growth and ensure sustainability for fish farms."
In addition to building the feed barge and feed system, JT electric has supplied the camera system, antenna system, sensors and shore cable solution to the exposed site.
Despite Covid-19 restrictions bringing immense logistical challenges, the feed barge was built in record time and delivered according to the contract, says Suni Justinussen.
Large capacity
The exposed sites in the Faroes mean that salmon farmers require large-capacity feed barges to guarantee their fish continue to get fed at times when weather and sea conditions prevent supply vessels reaching the farms.
Repurposed cargo ships provide large-capacity vessels that can withstand the conditions in the archipelago.
JT electric has delivered several ship-design barges to the Faroes Islands' two other fish farmers, Bakkafrost and Hidden Fjord, but the Árnaberg is the first for Mowi.