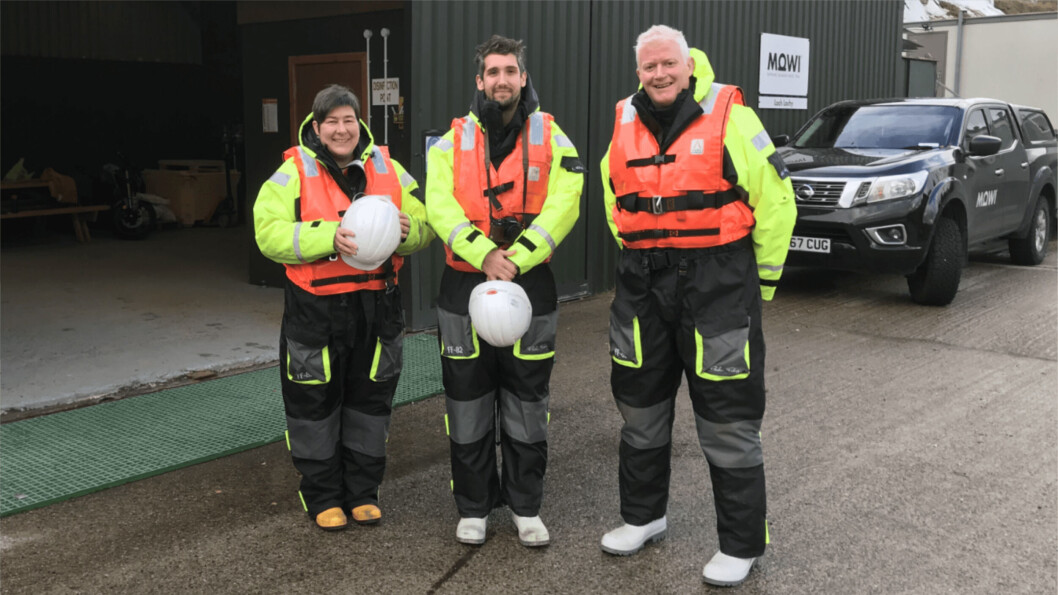 Organic growth for Mowi Scotland
Mowi Scotland's Invasion Bay farm in Loch Sunart has received organic certification from the UK Soil Association.
The site is Mowi Scotland's fourth seawater farm to attain Soil Association certification in just over a year. Its Loch Leven site gained certification towards the end of last year, and the Sconser and Harport sites on Skye were certified in March and April 2021 respectively. The company is now working on additional sites to add to the organic portfolio.
Mowi Scotland's first certified organic farm was at Loch Ewe, but the site was closed following agreement with Wester Ross Area Salmon Fishery Board due to limited production capabilities dictated by the enclosed nature of the sea loch and the site's proximity to sensitive wild salmonid habitats.
Higher price
Organic salmon fetches a higher price but can also be more demanding to produce. Maximum stocking density must be below 10kg per cubic metre, which is two-thirds of the average stocking density in Scotland. Organic farmers are also limited in the type and frequency of lice treatments.
In Mowi's monthly newsletter, The Scoop, the company said credit must be given to Invasion Bay farm manager, Iman Ismail, and his dedicated team for achieving certification.
Naturland visit
A representative from one of Europe's largest organic certification bodies, Germany-based Naturland, also visited Mowi sites in November.
Gai Fox, aquaculture and fisheries manager at Naturland, visited several of the Mowi's freshwater and seawater farms as well as Mowi's feed mill at Kyleakin on Skye and the Blar Mhor processing plant at Fort William.
Dougie Hunter, technical director at Mowi, said: "The visit went extremely well and Gai was very impressed with the knowledge and passion of the people he met during his time in Scotland."
One brand
Mowi Scotland's head of sales, Georgina Wright, said: "The ability to supply organic products into Germany and other parts of Europe from Scotland is a strategic step forward as we align our Irish and Scotland supply under the one Mowi organic brand."
Mowi Ireland produces around 6,000 gutted weight tonnes of salmon annually, all of which is organic. Mowi's current organic brands are Mowi Organic and The Irish Organic Salmon Company.
The company's organic fish are sold as head on gutted fish, fillets and portions, fresh and frozen.
Cooke Aquaculture Scotland, which has 10 Soil Association certified farms in Orkney, is Scotland's largest producer of organic salmon. The country's newest salmon farmer, Organic Sea Harvest, has two sites off the northeast coast of Skye which each have a maximum biomass allowance of 2,500 tonnes.