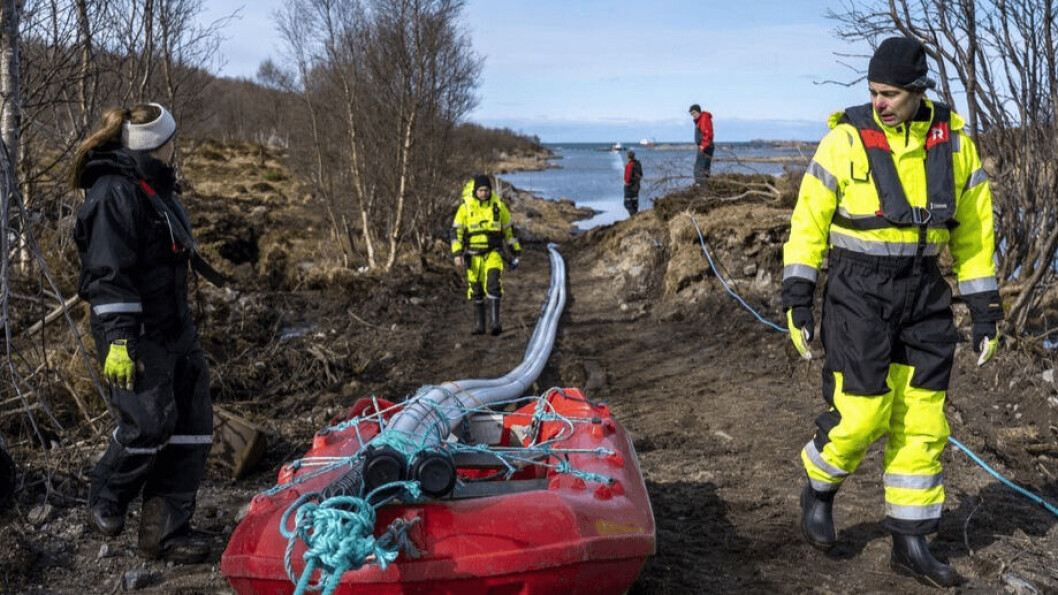 7km sea cable laid for Havfarm
A sub-sea power cable more than 7km in length has been laid in preparation for the arrival of the Havfarm off the coast of Norway.
The 385-metre long innovative salmon farm is being shipped from a Chinese shipyard on the specialist heavy lift ship BOKA Vanguard and is due on site on June 13, assuming weather doesn't slow the journey.
The sea cable and shore power connection are part of a project that will remove the need for the use of diesel generators on board the Havfarm during normal operation. The diesel units on board are only for backup in case of power failure.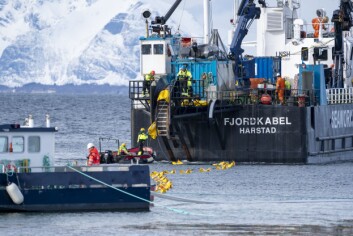 Laid and secured
Lars Fredrik Martinussen, spokesperson for salmon farmer Nordlaks which owns the Havfarm, said: "The work started on the morning of Saturday, May 16. The whole process took a few days in total, with both laying and securing the cable."
Martinussen said that the company is now ready to accept the Havfarm at the site at Ytre Hadseløya, northern Norway.
"The mooring system was laid out last summer, so these were the last preparations for the site itself before the Havfarm arrives. Now we are looking forward to getting the Havfarm closer in sight, and not least to get started on the work that remains to be completed."
Two farms
The Havfarm, named the Jostein Albert, will be equipped with six 47 x 47 metre nets, made of HDPE mixed with copper and will hold 10,000 tonnes of fish.
It is the first of two Havfarms on order and is designed to remain permanently in one location. A second Havfarm, due for delivery in 2021, is designed to be moved from site to site.