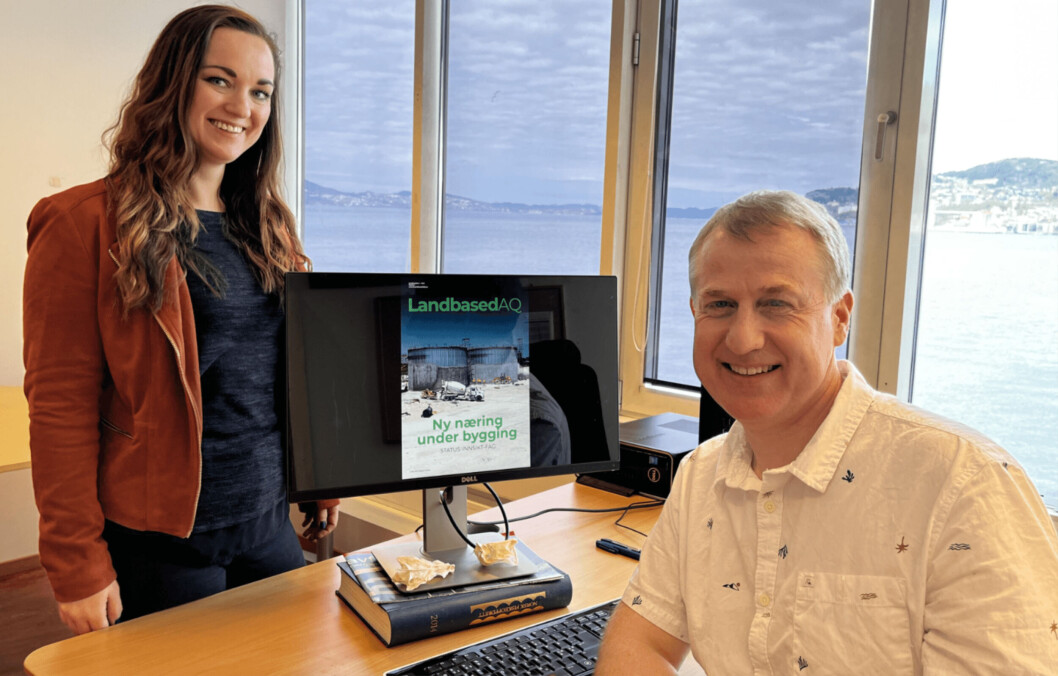 Land-based aquaculture website and magazine launched
A new website and magazine devoted to land-based aquaculture was launched today by Norwegian publisher Oceanspace Media, which owns Fish Farming Expert and Chilean media outlet Salmonexpert.
LandbasedAQ has developed from Oceanspace's long-established magazine Norsk Fiskeoppdrett (Norwegian Fish Farming) and website, kyst.no.
"We will go in depth in a field that is developing at express speed," said LandbasedAQ editor Pål Mugaas Jensen.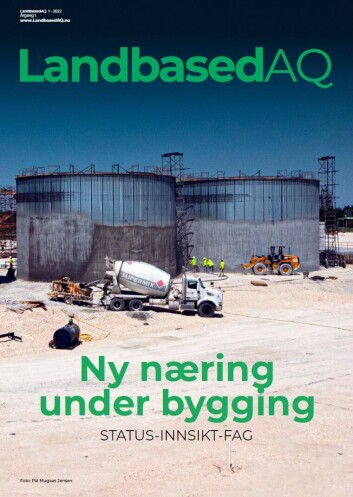 Rapid pace
Mugaas Jensen, a qualified fish biologist, has been the editor of Norsk Fiskeoppdrett and kyst.no since 2008 but is now taking the step into a subject area that is growing rapidly.
"Investments in land-based farming have developed at a rapid pace. The production of large smolts has been one of the most important drivers in this development," said Mugaas Jensen.
"The step from large smolt to mature fish in land-based facilities is not very large, and already today many players are in the process of producing mature fish in land-based facilities - and many more are being planned."
Closed and semi-closed
LandbasedAQ can be read at landbasedaq.no, and the first issue of LandbasedAQ magazine is being presented during this week's HavExpo trade fair in Bergen.
"On the website, we will present insights and news primarily about land-based production of salmonids, but other species, such as cod, halibut and cleaner fish are also covered," added Mugaas Jensen. "Closed (RAS) and semi-closed systems at sea are also covered."
World view
Initially, LandbasedAQ will be produced in Norwegian, but plans to launch it in English and Spanish are in process.
"We'll therefore cover what happens in the field of land-based farming both in Norway, but also in the rest of the world when relevant," said Mugaas Jensen.
"We will follow the tradition from Norsk Fiskeoppdrett / kyst.no by working closely with the research institutions to spread the latest in research-based knowledge development. And we will of course be in close dialogue with the business actors, both those who produce the fish and those who produce equipment and other input factors, to provide both insight and overview."
As well as its fish farming media, Oceanspace Media also owns Norwegian publications Skipsrevyen and Kystmagasinet, which complement the marine and maritime focus.
Two-year development
"The preparation with LandbasedAQ has been going on for the last two years, and I am very pleased with how this has developed from the sketch stage to launch," said publisher Gustav Erik Blaalid, who is also the owner of Oceanspace Media.
The commercial side of LandbasedAQ will be looked after by key account manager Martine Hjelle, who will handle adverts and other commercial aspects.
Oceanspace said that everyone else connected with the company, be it journalists, subscribers orsales staff, will also contribute to the product being interesting to readers and an important place for commercial profiling.