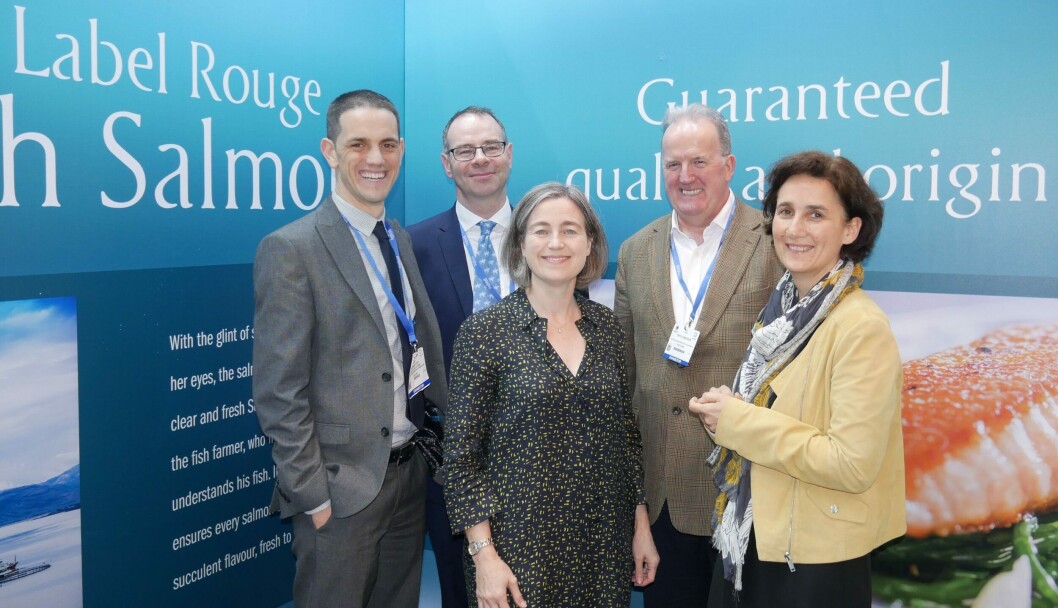 Salmon export certification 'digital by July'
Export health certification for Scottish salmon is likely to become a digital process by July, saving time and money for producers and easing some of the administrative burden associated with Brexit.
Scottish Salmon Producers' Organisation chief executive Julie Hesketh-Laird updated Fish Farming Expert on the progress during Seafood Expo Global in Brussels, which finishes today.
"We have been putting a lot of work in with the UK and Scottish governments to make sure that export health certification can be done digitally. It currently involves a lot of paperwork," said Hesketh-Laird.
"We have learned that in future the process will be digital – from July this year, we think."
Certification officers
The SSPO is also working to ensure that exports aren't delayed by staff shortages.
"Salmon normally gets export health certification at the place it is produced, but some is certified at the transport hub at Larkhall," said the chief executive. "We want two certification officers to be stationed permanently at Larkhall, and we think we have made a lot of progress in this case.
"Certification is the responsibility of local authorities, but Rural Economy Secretary Fergus Ewing is supportive of the suggestion."
The progress with certification follows news from Seafood from Scotland head Patrick Hughes earlier this week that a deal had been reached with the Port of Boulogne to fast-track Scottish seafood exports through the port into Europe in the event of any delays caused by Brexit.
'Blown away' by Expo
This year's Seafood Expo Global is Hesketh-Laird's first experience of the massive trade show, and she has been impressed by the event and Scotland's place within it.
"It has been fantastic. I have been totally blown away by the scale of the whole thing; the number of countries and products and the range of products," she said.
"Our companies have really done well. Seafood from Scotland's stand really stands out compared to some of the other salmon farming nations and has given us a really strong platform.
Brussels has 'critical mass'
"Our members say they have been really busy. There are more technological enquiries – people from the supply chain are looking to offer solutions downstream in packaging and transportation and upstream as well, in farming.
"Brussels has got the critical mass in that it is becoming the place to do everything salmon-related.
"For us in the SSPO what is really helpful is it gives us the opportunity to meet our other stakeholders. Today [Wednesday], for example, we welcomed the British ambassador to Belgium, Alison Rose, to our stand. She was fascinated to go back to basics, to where salmon is farmed and the care that companies take in rearing their fish.
"We used the opportunity to meet with government representatives in Brussels, both at the show and outside the show. It is a good place for us to do our business of informing people of the importance of salmon on the world stage."