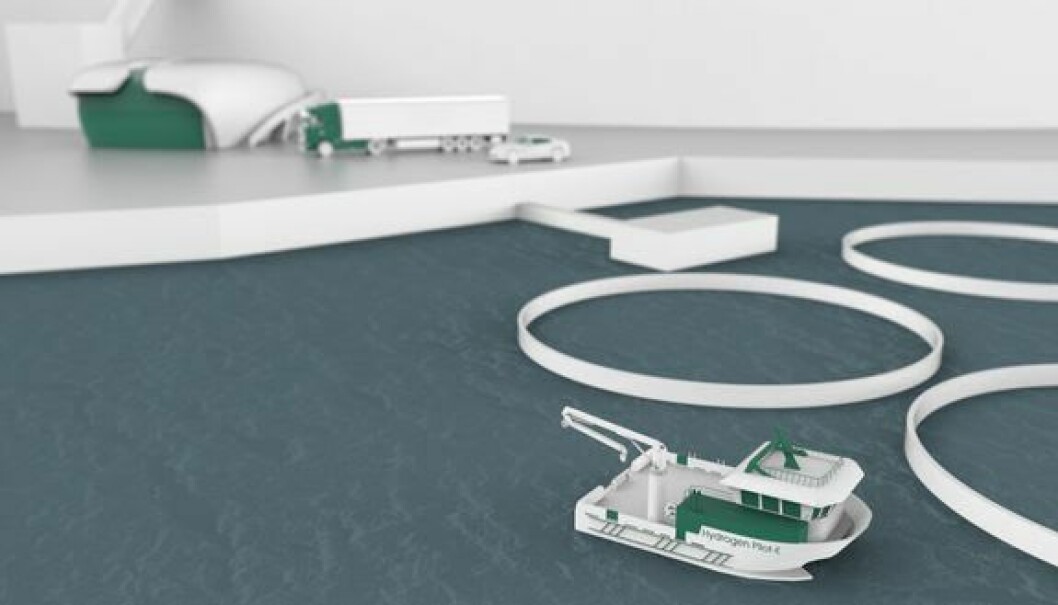 First hydrogen-powered workboat to be built
A Norwegian project to develop the first hydrogen-electric workboat for the aquaculture industry has been granted NOK 28 million (£2.4m).
The money comes from Pilot-E, a funding body established by the Research Council of Norway, Innovation Norway and green energy funder Enova.
Project partners will develop the boat and a complete solution for flexible supply of green hydrogen as fuel, Innovation Norway said in a press release.
The marine side of the development consortium involves the Moen Verft shipyard, workboat supplier Moen Marin – part of Scale AQ - and salmon farmer Midtnorsk Havbruk, which will use the boat. The onshore facility is being realised in a collaboration between H2 Marine and NTE Energi.
Wellboats and other vessels
"If the pilot is successful, the hydrogen technology can eventually also be transferred to larger wellboats and other energy-intensive vessels and operations at sea," said Enova chief executive Nils Kristian Nakstad.
"With hydrogen in interaction with battery solutions, the entire operation of aquaculture at sea can eventually be done without emissions."
Enova will support the development, construction and testing of the workboat, while Innovation Norway will provide similar support for the onshore plant, where the hydrogen will be produced with renewable energy in an electrolysis plant.
The vessel is planned to be put into operation around the turn of the year 2023/2024.