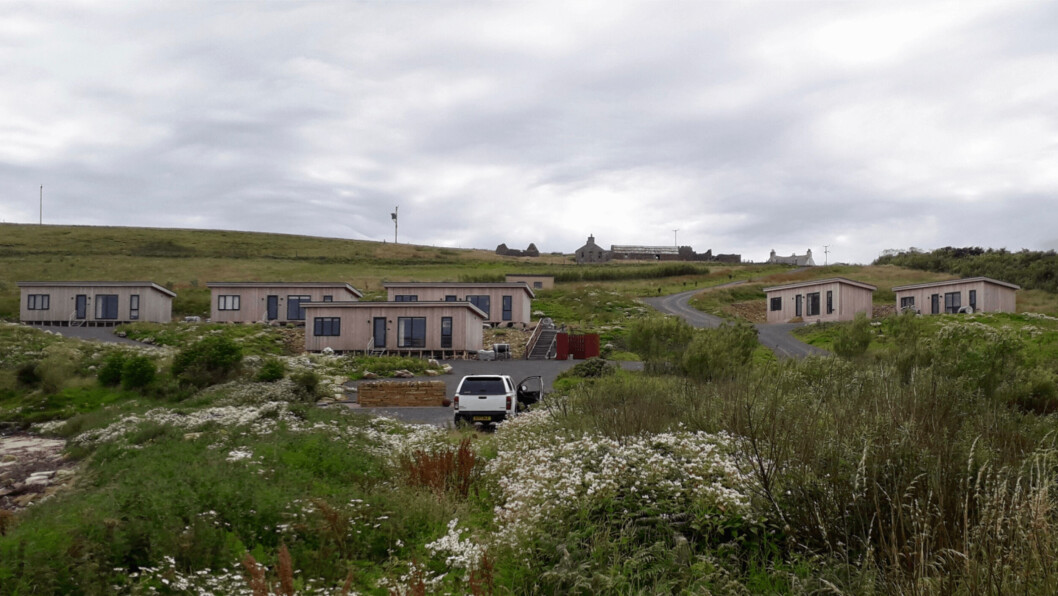 Salmon farm housing in contention for award
An eco-friendly housing development built to accommodate salmon farm workers on a remote Scottish island has been shortlisted for a national award.
The Millhaefen development of six homes built for Scottish Sea Farms and green property company Willowstream at Mill Bay on the island of Eday, Orkney is one of eight finalists in the Housing Development of the Year (Small, private sale) category of the Scottish Home Awards 2020. The winner will be announced at an online awards ceremony this Thursday, October 29.
SSF said last year that the £750,000 development would help overcome a lack of available accommodation on the island, which has just 76 habitable properties for a population of 129 people, and make it easier to retain staff who faced a two-hour boat commute from Orkney mainland at the start of their two-week work block then had to stay over at one of the neighbouring during the period.
Living roofs
The site was designed so that the homes are stepped into the hillside. The modular-style accommodation is manufactured on the UK mainland to cut down on travel miles during construction and uses sustainable cedar wood cladding to help insulate and reduce overall energy use.
Living sedum roofs help reduce rainwater run-off, minimise erosion and absorb noise, while also providing a habitat for wildlife. A packaged sewage treatment system and reed beds separate and capture waste from water, offering a more ecological alternative to a septic tank.
Wind-generated power comes from existing turbines, and air source heat pumps which absorb warmth from the air outside are used to heat the homes.
Four of the homes are used by fish farm workers, with the other available to rent by islanders or visitors.