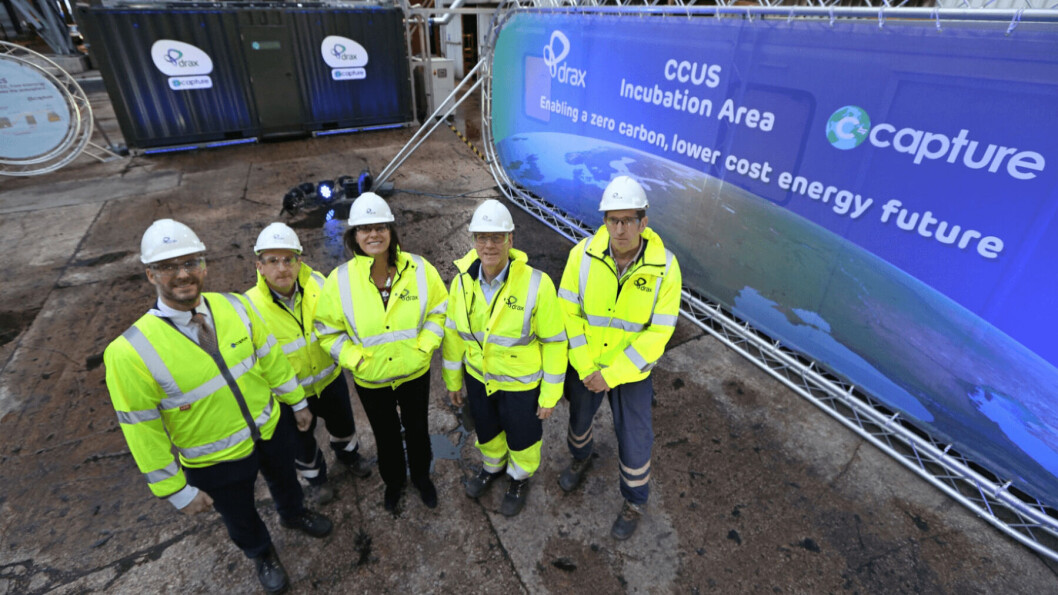 Can power station gases fuel UK fish feed growth?
The feasibility of using carbon dioxide captured from a British power station's flue gases to make single cell proteins for use in fish and farm animal feed is to be tested in a pilot scheme, it was announced today.
Nottingham University biotech start-up, Deep Branch Biotechnology, is partnering with Drax power station in North Yorkshire to explore using the CO₂ to reduce the use of soy and fishmeal in animal feeds.
Drax power station is the biggest renewable electricity generator in the UK and the largest decarbonisation project in Europe, having converted two thirds of the plant to use sustainable biomass instead of coal.
Pilot plant
Deep Branch Biotechnology will place a pilot plant within Drax's Carbon Capture Usage and Storage (CCUS) Incubation Area at the power station. The Incubation Area was created to give technology companies the opportunity to test their processes on the carbon dioxide.
Deep Branch Biotechnology will extract flue gases from the power station's renewable electricity generation to feed to microbes, which can make single cell proteins.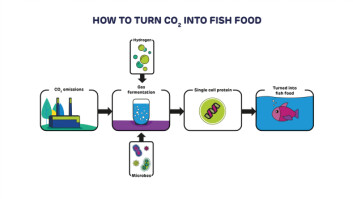 "By giving partners like Deep Branch Biotechnology access to our CCUS Incubation Area we can test emerging technologies and explore their potential in delivering for both the climate and the economy," said Drax Group chief executive Will Gardiner.
"We want to create a cleaner environment for future generations whilst generating new jobs and export opportunities for British businesses. Technologies like this could enable some of our more difficult to decarbonise sectors, like agriculture, to make positive changes to address the climate crisis."
Edible microbe
Peter Rowe, chief executive of Deep Branch Biotechnology, explained that the method the company have developed for producing proteins from CO₂ relies on an edible microbe that consumes carbon dioxide.
When fed carbon dioxide, the microbes grow and reproduce, enabling them to be continually harvested for protein whilst maintaining a growing culture. Under optimal conditions, up to 70% of the material produced is protein.
Drax is exploring the feasibility of using bioenergy carbon capture usage and storage (BECCUS) technologies to help further reduce its emissions and contribute towards the UK meeting its climate targets.
Carbonating drinks
This is Drax's first incubation project exploring a market for carbon dioxide. The power station has also held discussions with the British Beer and Pub association about the possibility of captured CO₂ being used to carbonate drinks.
Today Drax is capturing a tonne of carbon dioxide a day from its C-Capture BECCS pilot, but once scaled up it could be capturing up to 16 million tonnes of carbon a year from its four biomass generating units.
Drax Group's pumped storage, hydro and energy from waste assets in Scotland include Cruachan Power Station – a flexible pumped storage facility within the hollowed-out mountain Ben Cruachan. It also owns and operates four gas power stations in England.