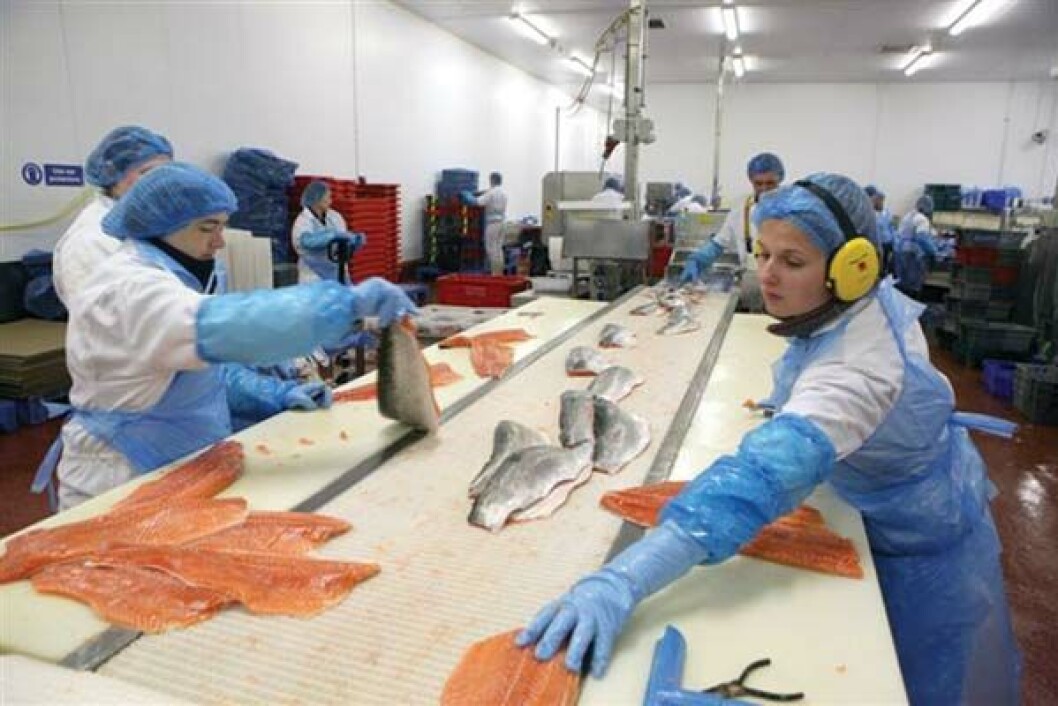 Export boost drives Dawnfresh performance
The UK's largest trout farmer, Dawnfresh Seafoods, made a 'substantial' improvement in performance in the last financial year, with losses cut from £8.9 million to £5.8 million.
Group turnover remained steady at £72.4 million, down 0.9 per cent, and overhead costs were reduced by £2.3 million, according to the company's annual report. Gross profit was £5.9 million, up from £4.5 million in the previous year.
'The principal focus of the business was to drive benefit from the major investments made in the previous year across our processing facilities at Uddingston and Arbroath, expanding our customer base in export markets in preparation for a 20 per cent increase in harvest output from our farming operations,' said Dawnfresh.
Much growth was achieved on the back of export sales, which rose by 26 per cent in the year, ending March 2020, while UK sales were down by five per cent.
Freight availability
However, export markets for the rest of 2020 were 'challenging', with reduced air freight availability and increased costs.
Covid affected the business after the reporting period and a Covid Response Team was mobilised to protect the health and safety of employees.
Dawnfresh, which farms at Loch Etive and Loch Awe, invested in new product development and secured two new UK retail customers during the year 2019-2020.
The company said it has ambitious plans to grow and remains financially secure, with net external loans and borrowings of £6.2 million 'comfortably covered by the balance sheet net asset position of £19.9 million'.