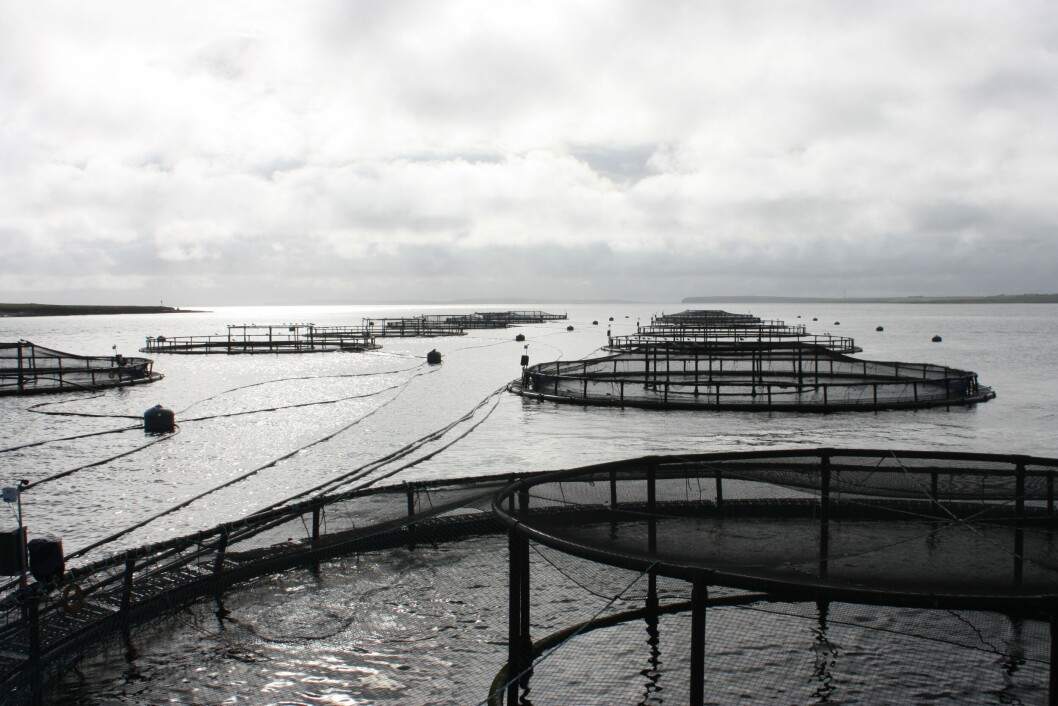 Plan for Orkney site gets go-ahead
Plans by Cooke Aquaculture Scotland to develop a new salmon farm off the coast of Westray, Orkney, have won approval from authorities.
The new farm, which will be situated east of Skelwick Skerry, North Sound, Westray, will consist of eight cages 130 metres in circumference – believed to be the largest used in the aquaculture industry in Scotland.
Plans for the development, which will include a 600-tonne feed barge, were approved of at a meeting of Orkney Islands Council's planning committee yesterday.
A spokeswoman for Cooke Aquaculture Scotland said: "The site is relatively offshore at 2.5km from the nearest landfall and will be equipped with technology that has been specifically adapted for high energy sites.
"Cooke Aquaculture Scotland plans to develop this site over the next 12 months, creating eight new jobs and bringing the company's number of UK employees to more than 320, with about 90 employees in Orkney.
"This new farm will secure and enhance the Westray operations along with improving efficiency at the dedicated processing facility at Hatston, Kirkwall. Cooke Aquaculture Scotland's salmon that are farmed in Orkney are also processed in the County, bringing valuable employment opportunities to local communities."
Commenting on the news, Scott Landsburgh, chief executive of Scottish Salmon Producers' Organisation said: "It is fantastic to hear this new farm has been rubber stamped for approval. Growing production sustainably is the only way forward for the UK's favourite fish – which was yesterday also confirmed as the UK's largest food export.
"Significant investment is on its way to the community of Westray which is great news for the Orkney economy, its local businesses and suppliers."
No objections
There were no objections from statutory or internal consultees, or public objections to the development. Those with interests in sailing, ferries and fishing were all consulted with during the process.
The Orcadian newspaper reports that there were some concerns raised about the fact that the site lies in what was described by committee chairman Owen Tierney as a "remote, exposed location", however reassurances were given on the strength and suitability of the cage and grid structure by Cooke Aquaculture representatives at the meeting, environmental officer Naomi Dempsey and environment and development manager Chis Webb.
The meeting was also told that cages of this size were used in other areas, including Canada and the Faroe Islands.