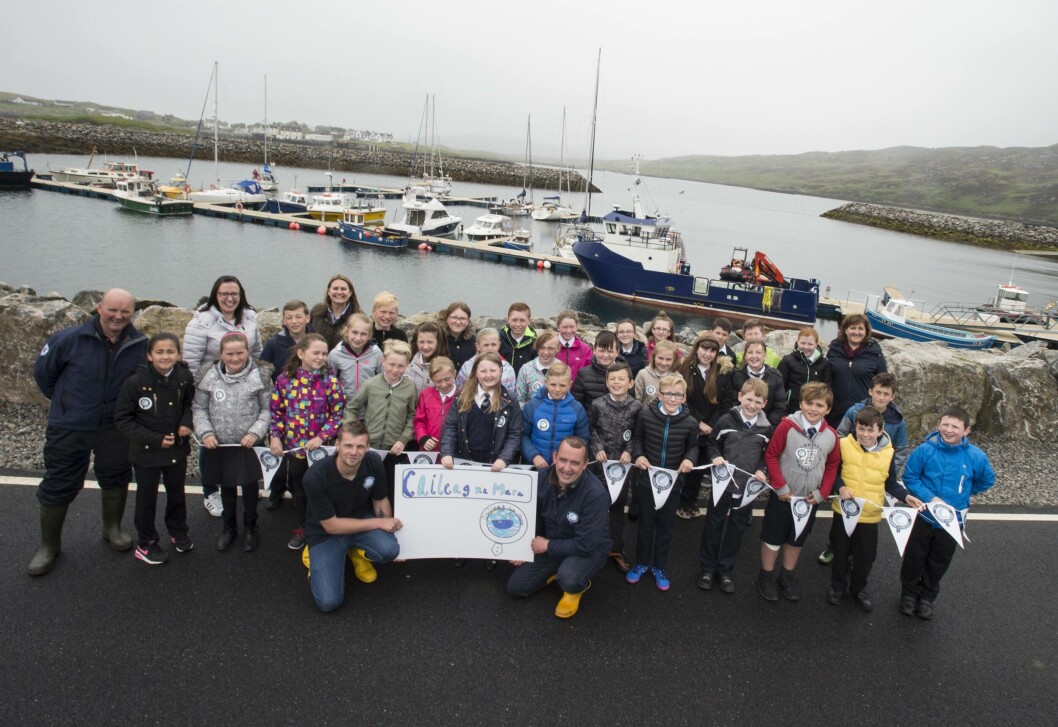 Girl of the Sea puts Sine on crest of a wave
Ten-year-old Sine Macleod from Snishival on South Uist recently won first place in a competition to name the Scottish Salmon Company's (SSC) newest workboat with her entry of Caileag na Mara –  Gaelic for Girl of the Sea. 
The name was chosen by SSC after the company ran a competition with the pupils of Iochdar Primary to come up with a name for the new boat which is stationed on Uist to serve SSC sites at Uiskevagh and Maragay Mor. Children from P5, 6 and 7 were asked to draw a picture of the boat with their chosen name incorporated into it.
Sine and her schoolmates, along with their teacher Kay Marie MacInnes, were invited by SSC to a ceremony at Lochboisdale Harbour where she cut the ribbon and officially named the boat Caileag na Mara.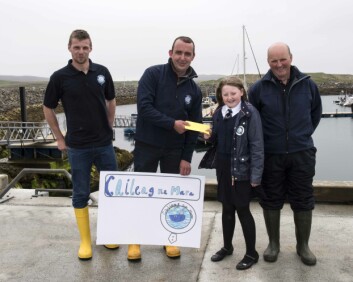 SSC chose Sine's entry from a shortlist of inspired suggestions. Sine, who is in P6, was awarded a gift voucher and a donation to her school for future field trips. She was also presented with a picture of her winning entry and the school will receive some delicious Scottish salmon to taste.
Fitting name
Craig Anderson, SCC chief executive, said: "Congratulations to Sine. It was a pleasure to have her and her schoolmates join us at Lochboisdale Harbour to officially name our new workboat. We received great entries from the pupils at Iochdar Primary School and it was not an easy job deciding on a winner. Caileag na Mara is a fitting name for our new workboat which will be an integral part of our operations in the local area."
Class teacher at Iochdar Primary, Kay Marie MacInnes, said: "The pupils had great fun coming up with a new name for the boat and produced some really creative and eye-catching entries. We're thrilled for Sine to be named winner and agree that Girl of the Sea is a lovely name.
"We all enjoyed seeing the boat out and about on the water, meeting the team and arranging some exciting trips in the future thanks to the Scottish Salmon Company."