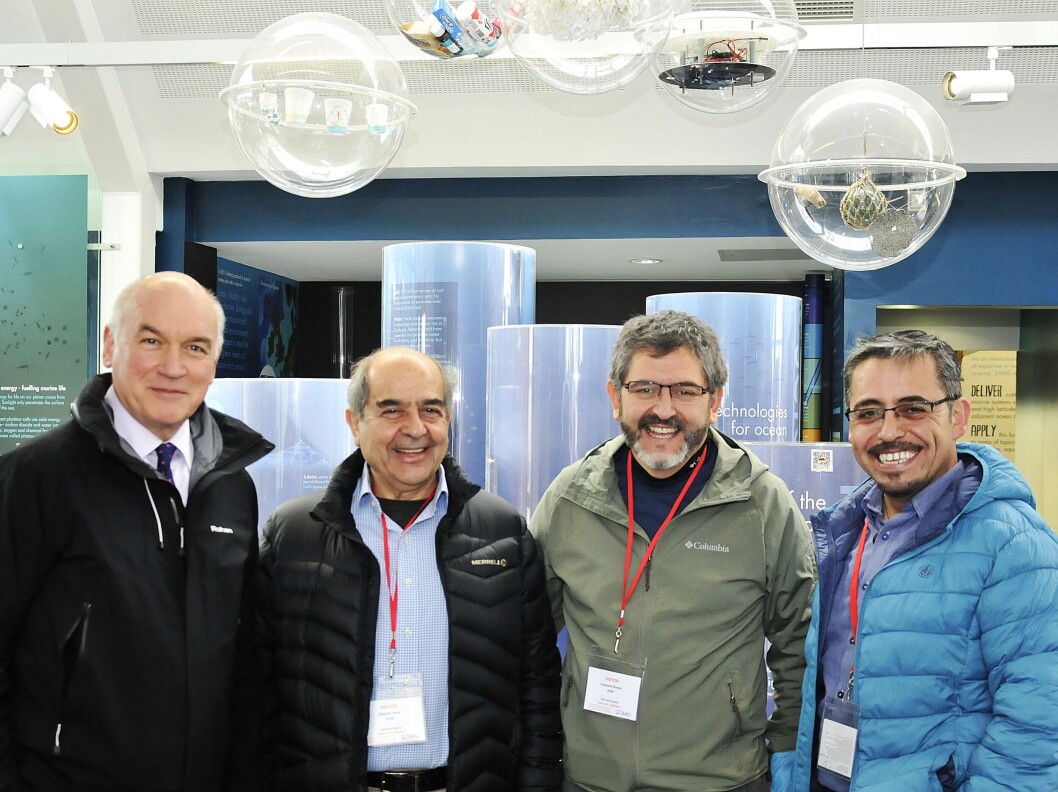 Chilean researchers talk science at SAMS
Chilean researchers in aquaculture and fisheries visited the Scottish Association for Marine Science (SAMS) in Oban on Monday and Tuesday of this week to discuss common research areas.
Leonardo Nunez (executive director), Gabriel Yany (president) and Mauricio Galvez (head of fishery research division) represented the Instituto de Fomento Pesquero (IFOP) on their visit to Scotland.
IFOP is a private, non-profit organisation that aims to support a sustainable development of Chile's fisheries and aquaculture sector.
At SAMS they discussed priority areas for research with director, Professor Nicholas Owens; head of science, Profesor Sheila Heymans; and area lead for aquaculture, Dr Adam Hughes. They also met with David Guthrie, head of enterprise at SAMS Research Services Ltd.
The Chilean group had a particular interest in learning more about the harmful algae early warning programme run by SAMS (
www.habreports.org
).
The coastal waters of Southern Chile were subjected to a series of massive harmful algal blooms (HABs) in early 2016. The blooms resulted in extreme losses of wild and farmed fish, as well as widespread Paralytic Shellfish Poisoning (PSP) toxin contamination. Fish and shellfish farmers, artisanal fishers and other members of the public in these areas suffered serious financial damage.