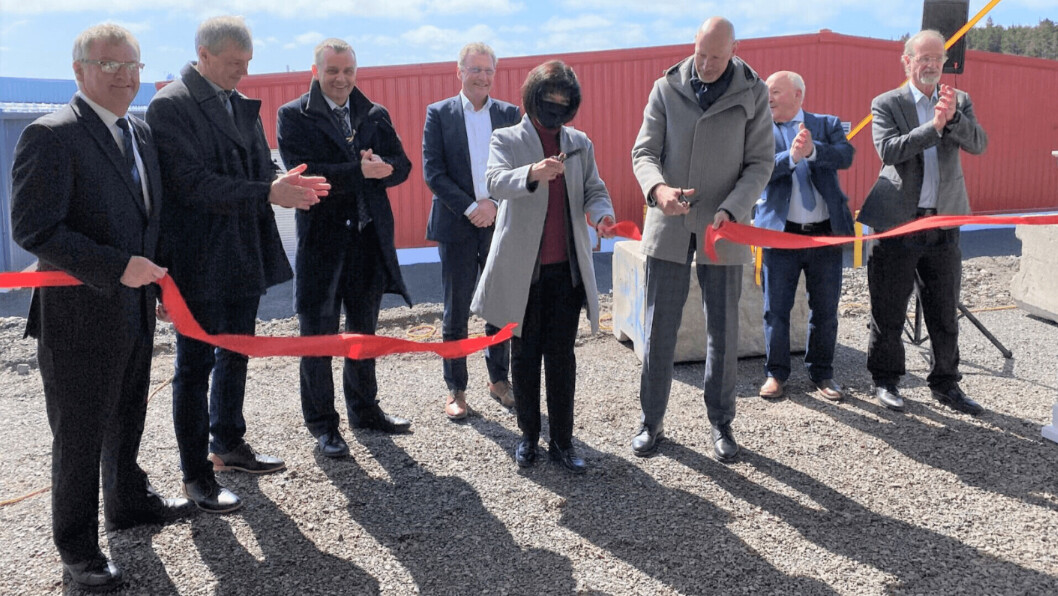 It's official: Grieg's Atlantic Canada era begins
Norwegian-owned salmon farmer Grieg Seafood has officially opened its hatchery and smolt operations in Marystown, Newfoundland, Canada, and its Placentia Bay marine operations.
Grieg is the only salmon farmer allowed to use Placentia Bay for salmon farming and plans to eventually produce up to 45,000 tonnes of fish per year there.
Chief executive Andreas Kvame travelled from Norway for last Thursday's event, which was also attended by Ginette Petitpas Taylor, Canada's minister responsible for the Atlantic Canada Opportunities Agency.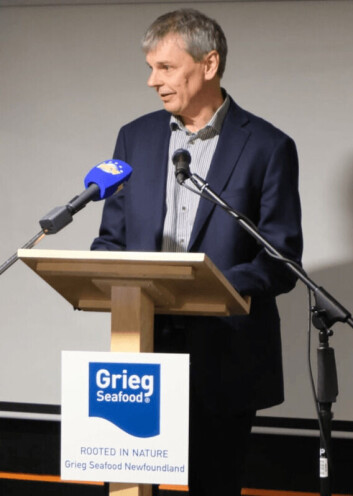 David Hazut, chief executive of Israeli recirculating aquaculture systems (RAS) specialist AquaMaof, which supplied the technology for the hatchery and smolt facility, and Norwegian ambassador to Canada Jon Elvedal Fredriksen also attended, as did Newfoundland and Labrador (NL) provincial fisheries minister Derrick Bragg and Marystown mayor Brian Keating.
Local team
"We are very pleased to have reached the point in our growth where we can celebrate our grand opening," said Grieg Seafood Newfoundland (GSN) managing director Knut Skeidsvoll in a press release.
"I am particularly proud of the accomplishments of our local team over the past seven years in building this project. We look forward to our region being a contributor towards the bright future of the aquaculture industry in Newfoundland."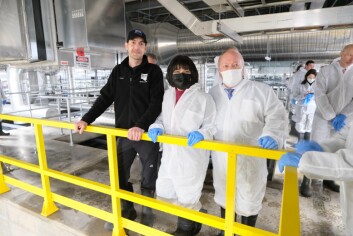 Deep roots
Petitpas Taylor said Grieg was a wonderful example of a business that has created deep roots in NL.
"It is leading the way in aquaculture innovation and food sustainability and is helping to develop a strong, inclusive local economy. By supporting Grieg, the Government of Canada is building on competitive regional advantages and strengthening the diversification of Atlantic Canadian communities."
GSN intends to transfer between two and three million fish during the spring and summer from its RAS facility at Marystown Marine Industrial Park, close to the bay. The RAS unit currently comprises a hatchery, nursery and a smolt unit with a capacity of 600 tonnes.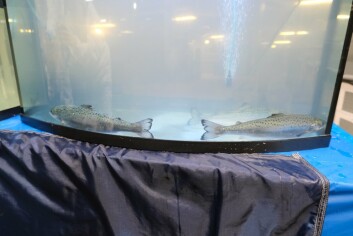 Triploid salmon
The company's seawater licences in Newfoundland require use of sterile all-female salmon to eliminate the risk of genetic introgression with wild Atlantic salmon in case of escape.
Grieg is using triploid salmon, which have three sets of chromosomes instead of the normal two sets (diploid). This makes the fish sterile but has also been seen to make them more vulnerable to disease elsewhere, leading to a pause in their use in Norway.
"We base our operations on developed knowledge and experience about farming triploid salmon in both Norway and the UK," Grieg said in a recent market report. "Best practice we utilise includes optimising the times of the year to transfer fish to the sea, the feed composition and conditions during the freshwater phase."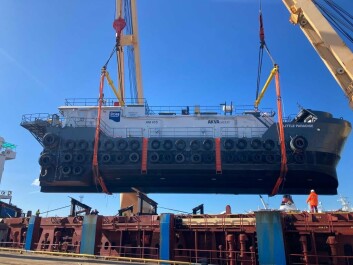 Feed barge
Grieg holds eight seawater licences for Placentia Bay, with more in the pipeline. Its current licences give it the capacity to produce 30,000 tonnes of salmon a year.
Earlier this month the company posted photos of a new feed barge destined for Placentia Bay.
Named Little Paradise, a nod to the fishing communities of Placentia Bay, the Akva AM410V was built in Estonia and was due to arrive on site this month.