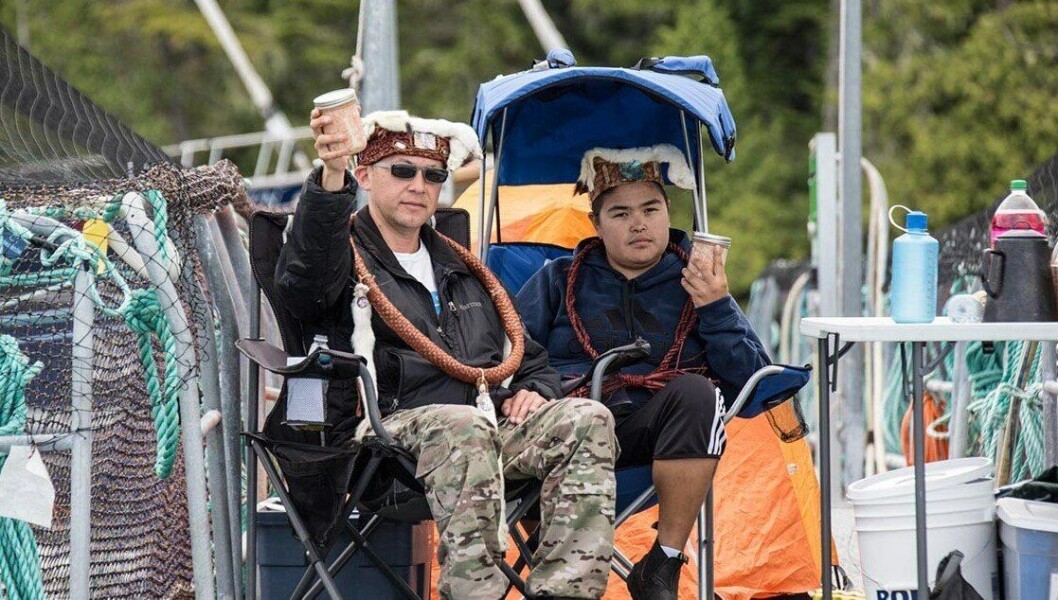 Court orders First Nations activists to leave Marine Harvest Canada houses
Activists who have been occupying Marine Harvest houses adjacent to its Swanson Island farm in British Columbia, Canada, have been ordered to remove their belongings by 6pm local time today.
Tenures and tensions
Swanson Island salmon farm tenure and aquaculture licence were issued in 1990, and the farm operates with licences granted by the Province of B.C. and Canada.
The current Provincial tenure licence for Swanson was granted in 2013, after five years of Crown consultation with the 'Namgis First Nation.
Marine Harvest says that over the past decade it has collaborated with the 'Namgis on science projects, has supplied juvenile salmon to the Nation-owned land-based salmon farm, and continues to seek regular dialogue.
The current five-year terms Marine Harvest has on 10 farming tenures in the Broughton area expire on June 20.
There is currently a government to government process taking place between B.C. and First Nations in the area about renewals. Marine Harvest is not part of those discussions.
After June 20, the tenures will continue to operate on rolling 30-day terms as they did during the previous consultation period.
British Columbia Supreme Court also ordered activists not to board or interfere with any of Marine Harvest's salmon farms operating in the area.
The order was made pending a June 25 hearing of an application by Marine Harvest for a broader injunction.
The order specifically requires Ernest Alfred and Karissa Glendale to vacate and remain off the Swanson houses and dock which they have occupied for months, and which belong to Marine Harvest, pending the upcoming hearing.
12 other farms
Alfred, a member of the 'Namgis First Nation, and Glendale, a member of the Mama Lili Kala First Nation, were also ordered to remain off 12 other Marine Harvest farms and related sites they, or others have previously occupied.
The court also ordered Alfred and Glendale to tell others, including those who have been occupying Marine Harvest installations on Swanson Island, that they need to vacate the installations and remain off the other Marine Harvest facilities until the matter is further considered by the court on June 25.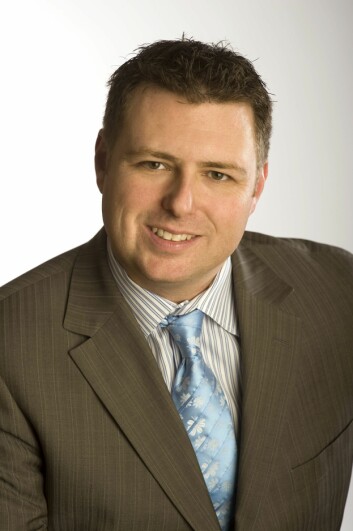 If anyone occupies any of Marine Harvest's facilities between now and June 25, Marine Harvest has the right to return to court on 48 hours' notice.
"In Canada everyone has the right to peaceful protest, but not when it interferes with legitimate activities or crosses the line into aggressive, bullying behaviour," said Marine Harvest press spokesman Jeremy Dunn.
'Aggressive' protests
"We asked for a court injunction after our employees endured many months of aggressive protest activities and Marine Harvest made numerous attempts at dialogue with protest organisers, which were rebuffed.
"Our staff must be able to work in a safe environment, free of harassment and intimidation.
"Meaningful dialogue with First Nations in the Broughton Archipelago, where we have been operating salmon farms for 30 years, remains a priority for Marine Harvest. Unfortunately, our efforts to date have not been successful, but we remain hopeful."
Marine Harvest has reached agreements with 15 First Nations, and approximately 20 per cent of its workforce is of First Nations heritage.
Marine Harvest was previously granted an injunction against activists who were occupying its Midsummer Island salmon farm in December 2017. In delivering his decision in December, The Honourable Mr. Justice Voth was clear that those occupying the worksite had harassed employees, had tampered with equipment, and at times the number of occupiers had significantly outnumbered the number of workers at the site. In his decision the judge stated: "I consider that the activities of the defendants that I have described gives rise to real safety issues."