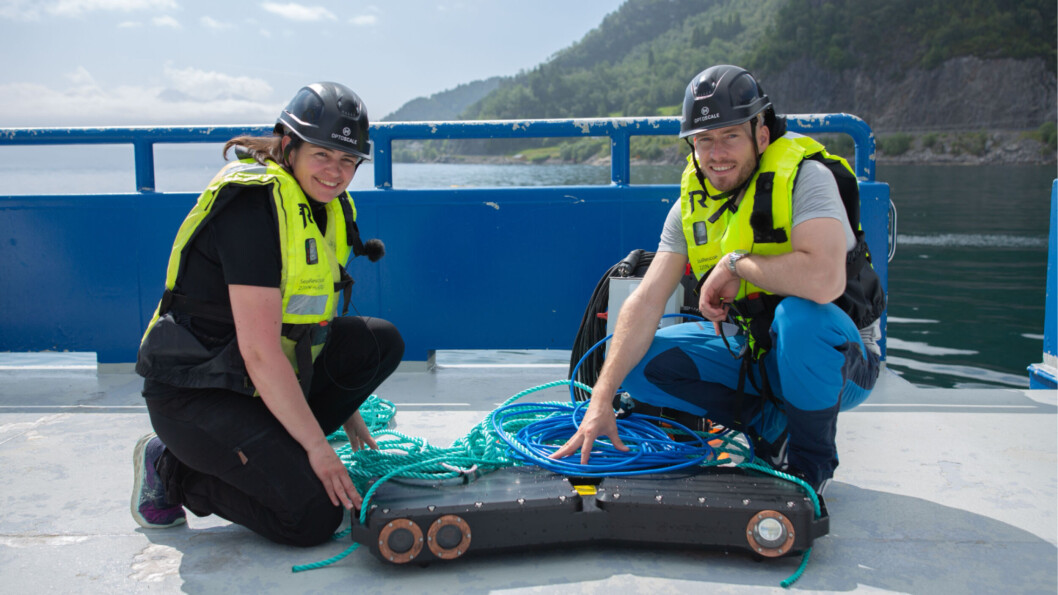 Cage camera passes the test in Canada and Scotland
Grieg Seafood BC has signed a long-term deal for the supply of Bioscope data-collecting cage cameras from the Norwegian company Optoscale following a trial period with the equipment.
Depending on what modules the fish farmer chooses, the Bioscope and associated software gives accurate biomass measurement and / or constantly updated information on fish welfare, and a lice counting option is imminent.
"We have been delivering to Grieg BC since approximately June 2020, first as a pilot and now in a longer-term manner after having hit the milestones set by the customer," said Optoscale chief executive Sven Jørund Kolstø.
"It is a sizable and very important agreement for us and is of the same type and size as many contracts we have recently signed, showing that customers are trusting us more and more.
"Every customer is important for us, but it is especially important that the customers we do pilots with end up becoming long term customers."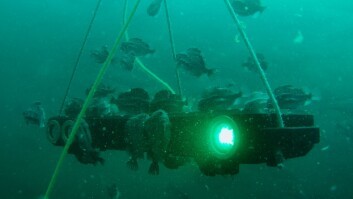 Head-to-head trial
The latest order comes after a long-term agreement that Optoscale signed with Cooke Aquaculture Scotland in August. That deal followed a six-month head-to-head trial that Cooke conducted with the Bioscope and another cage camera system that was designed to do a similar job.
According to a testimonial from Cooke feed performance manager Mark Weir on the Optoscale website, the Bioscope won out in all areas - ease of use, level and quality of support and accuracy of results. At the end of the trial period Optoscale average weight estimates averaged less than 2% difference from harvested weights.
"We have many customers in Norway, and in Scotland we currently deliver to some great companies: Cooke, Scottish Sea Farms, and Loch Duart," said Kolstø. "Cooke is our 'oldest' Scottish customer, and we enjoy the collaboration and trust of the great people there."
Further expansion
Optoscale is also working with Cermaq in Canada and is now considering whether it should expand further, to Chile or Iceland.
"We are still evaluating the next country up," Kolstø told Fish Farming Expert.
"For us is depends very much on the questions: what do the customers in the market expect, what does it take for us to be able to deliver on those expectations, and do we think 'now' is the right time to invest into delivering this in that specific market. We try to be careful about spreading too thinly, as in our mind we are nothing if we do not keep quality high throughout all deliveries."
Trusted partners
Follow-up servicing in British Columbia is delivered by trusted third parties.
"Our goal is that all our customers will receive the same high quality of service and follow up," said Kolstø. "When in markets such as Canada we solve this together with select partners, whom we know already know and work together with our customers, but we are of course still highly involved in the delivery."
There are many benefits for farmers from having a system such as Optoscale's, he added.
"For harvesting, we can help the sales organisation sell the right amount of fish, and also estimate the amount of downgrades. For production we can estimate the achieved feed conversion rate, enabling the feeding staff to actually know how they are performing across their pens, which can both improve growth and reduce overfeeding.
"Finally, we are delivering welfare information, which the fish farmers can use to move faster to mitigate problems occurring in the pen. This includes lice counting, which is the next offering we are delivering."