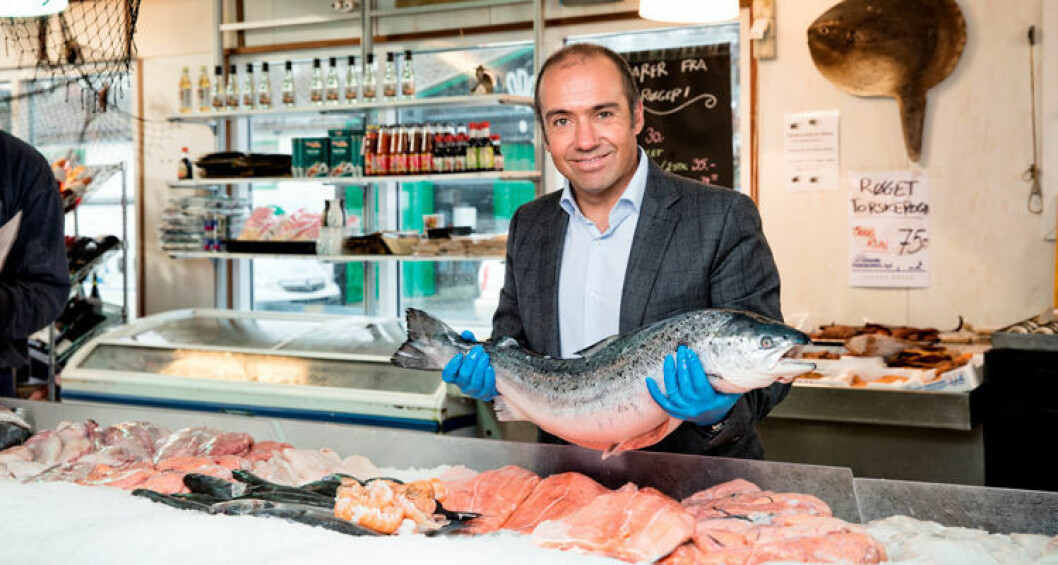 Record revenue and earnings for BioMar
Feed manufacturer BioMar has reported record first-quarter revenue and earnings for 2020. However, together with its owner, the industrial conglomerate Schouw & Co., BioMar has suspended specific financial guidance due to global uncertainty linked to the Covid-19 pandemic.
BioMar's revenue was DKK 2.381 billion (£272 million) in Q1 2020, up from DKK 2.137bn in Q1 2019.
Earnings before interest, tax, depreciation, and amortisation (EBITDA) increased to DKK 159m from DKK 132m in Q1 2019.
Increased inventories
BioMar said the company has met the challenging market conditions caused by Covid-19 head on, while ensuring business continuity by increased inventories of raw materials and finished products.
The increase in revenue and earnings were mainly driven by the salmon and shrimp segments, by innovative product offerings, new capacity and close cooperation with customers to design advanced feed solutions targeting the consumer market.
"On one hand, we are very proud to have started the year in a good way setting all-time records for a Q1, but we are very conscious of the potential impact of the pandemic on our business and the industry," said chief executive Carlos Diaz in a press release.
Many uncertainties
"Being in the food value chain, we play an essential role, making sure high-quality products reach consumers. However, there are many uncertainties ahead financially as well as looking at the overall impact of the virus on the countries where we operate."
Diaz concluded: "Right now, our focus is on handling the direct impact of the coronavirus and at the same time trying to prepare for the 'new normal' which will follow.
"I believe that businesses able to turn this crisis into an opportunity by rethinking the future, will have a strong advantage going forward."