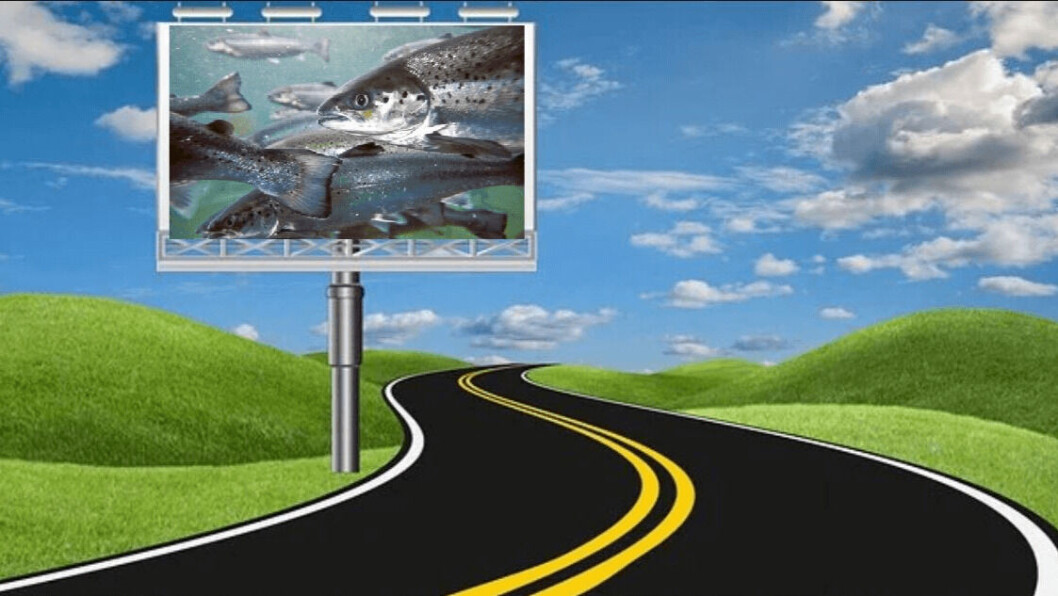 City's support for salmon farming will be clear to see
Councillors in Campbell River in the heart of British Columbia's salmon farming region have voted to install two billboards expressing their support for the area's aquaculture and forestry industries.
MyCampbellRiverNow website reports that one of the 8 x 16 feet billboards will be installed in north Campbell River at 4000 Island Highway, and the other in the south end of town.
City manager Deborah Sargent told the website that it should take around three to four weeks to get the billboards designed, constructed, and installed. The money for the billboards will come from the council's contingency fund.
'Detrimental' to tourism
Sargent said the local Tourism Advisory Committee was being asked whether it would like to be part of the signage, or if it wanted the messaging stay specific to the forestry and aquaculture industries.
However, MyCampbellRiverNow reports that in a June 21 letter to the council, Paul Dowler, chair of the committee, said members felt the use of these signs could be "very detrimental" to the local tourism industry.
"The Campbell River tourism industry services a broad spectrum of customers from all over the world," Dowler wrote. "They all have one thing in common: a love for clean air, forest, ocean, and wildlife. While we may all realise that forestry and aquaculture are important components of our economy, unfortunately, many visitors do not support these industries."
Culling fish
A June 8 city council report noted aquaculture and forestry as two key industries in Campbell River. Because it was found both faced challenges last year, a volunteer business recovery taskforce group outlined ways the city could support the industries. Billboards were listed as an effective way to show support, capturing commuters' attention.
The council is also looking at a social media campaign to show its support, which comes at a time when salmon farmers Mowi Canada West and Cermaq Canada, both headquartered in Campbell River, have requests to transfer fish to sites in the Discovery Islands turned down. It leaves the companies with the prospect of culling healthy fish because they have no other sites where they can grow the fish to harvest size. Mowi has already culled 7 million because of the decision.
Fisheries and oceans minister Bernadette Jordan announced in December that she wouldn't be renewing licences for 19 farms in the Discovery Islands because First Nations in the area blamed them for the decline of wild salmon populations. Her decision was made despite studies by scientists in her own Department of Fisheries and Oceans that salmon farming posed a less than minimal risk to wild fish.