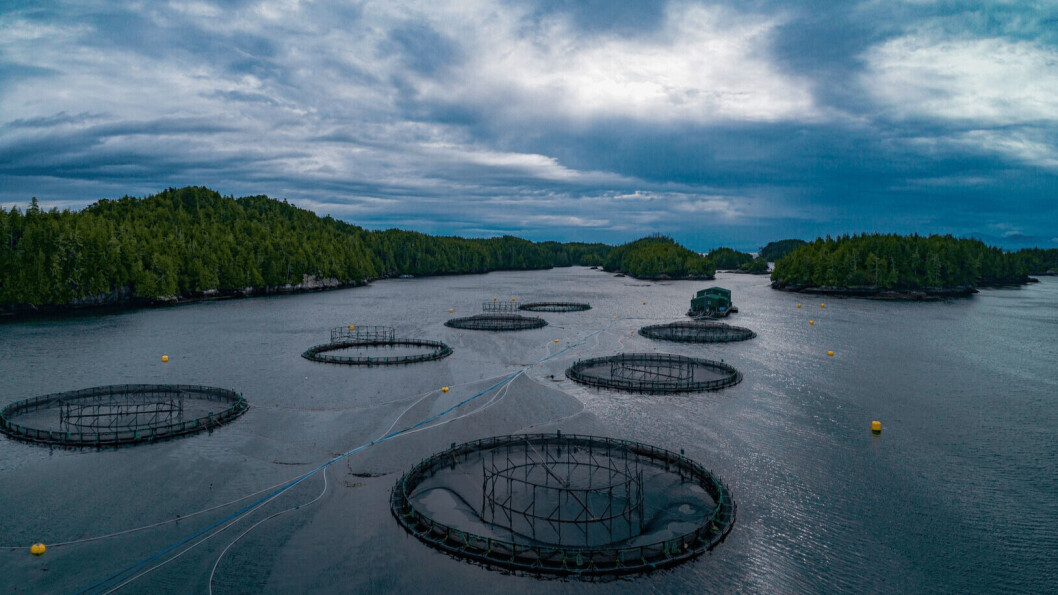 Mowi to lose 30% of capacity in BC due to farm closures
Mowi Canada West will lose approximately 10,000 to 12,000 gutted weight tonnes of volume in British Columbia following the Canadian government's decision to close 19 salmon farms in the Discovery Islands by June 30, 2022, it said today.
This represents 30% the company's total average annual harvest volumes in British Columbia from 2022. Mowi said 2021 harvest volumes will not be impacted.
"Further to this Mowi will develop a mitigation plan and revised strategy for its operations in British Columbia," the company said in a press release.
Mowi, Grieg Seafood and Cermaq all have farms in the Discovery Islands.
A final harvest
The timing of the farm closures allows any stock already in the water to grow to harvest size, but farmers won't be allowed to put any new fish into cages from now onwards. Ten of the 19 farms are currently stocked.
Fisheries and Oceans Canada (DFO), the government department responsible for issuing fish farming licences, said yesterday that fisheries minister Bernadette Jordan's decision had been "heavily informed" by a consultation with seven First Nations in whose traditional territories the farms are situated. The BC Salmon Farmers' Association (BCSFA) said the decision puts salmon farming in British Columbia and Canada at risk.
Some First Nations blame salmon farming for a decline in the number of wild salmon, which are culturally significant for indigenous people, despite repeated scientific studies showing that salmon farming poses only a minimal threat to wild stocks.
The closure of farms in the Discovery Islands is the second loss of farms caused by opposition from First Nations in BC. Further north, in the Broughton Archipelago, 17 farms are in the process of being closed by 2023, with Mowi the biggest loser.