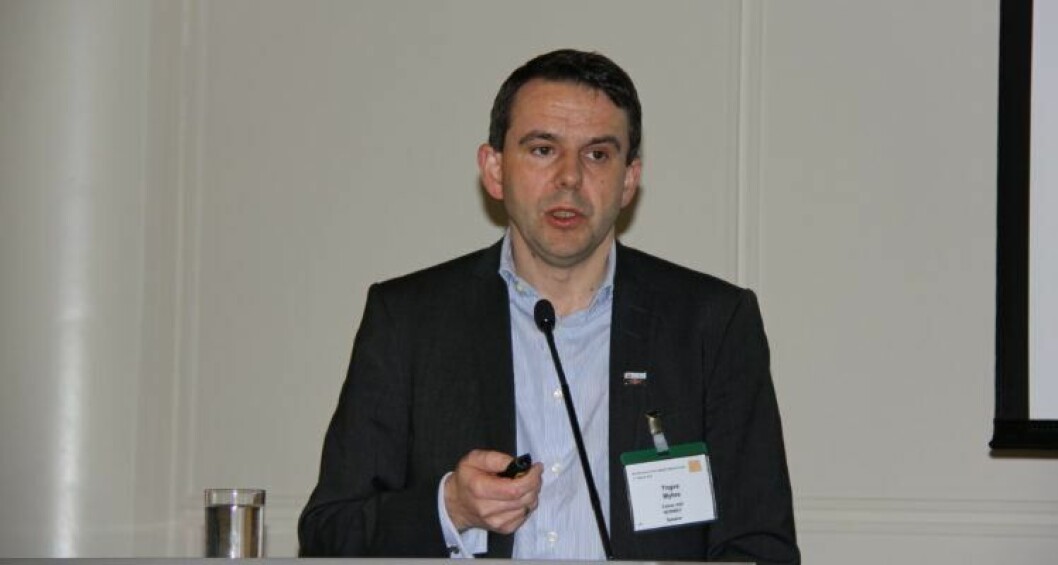 Nova Austral president increases Benchmark stake
Aquaculture veteran Yngve Myhre has spent £135,000 to increase his stake in Benchmark Holdings, of which he is a non-executive director.
Myhre, a former chief executive of Norwegian salmon farming giant SalMar and current president of Chilean salmon farmer Nova Austral, bought 225,000 shares at 44.44p and another 75,000 at 46p.
It takes his total holding to 400,000 shares, or 0.07% of the company's total share capital, Benchmark said in a statement.
Structural efficiencies
Benchmark's executive chairman Peter George spent £470,000 to buy a million shares at 47p each.
Aquaculture, health, nutrition and genetics company Benchmark, which is a leading supplier of salmon eggs, last week said it was accelerating a programme of disposals and structural efficiencies because of delays in licensing its non-core animal vaccines to third parties.
The Sheffield-based company had been relying on licensing deals to boost income after reporting challenging conditions in the global shrimp and Mediterranean seabass/bream markets.
Chief executive
Last month the company's chief executive, Malcolm Pye, announced that he would step down from that role on November 30, but will remain on the board as a non-executive director.
The company was given a boost at the Aqua Nor trade show in Trondheim, where its CleanTreat system won the prestigious Innovation Award.
Benchmark says CleanTreat, which removes chemicals from water used to treat salmon for sea lice, has attracted a lot of interest of Scottish salmon farmers, but can't be used until regulators approve it.