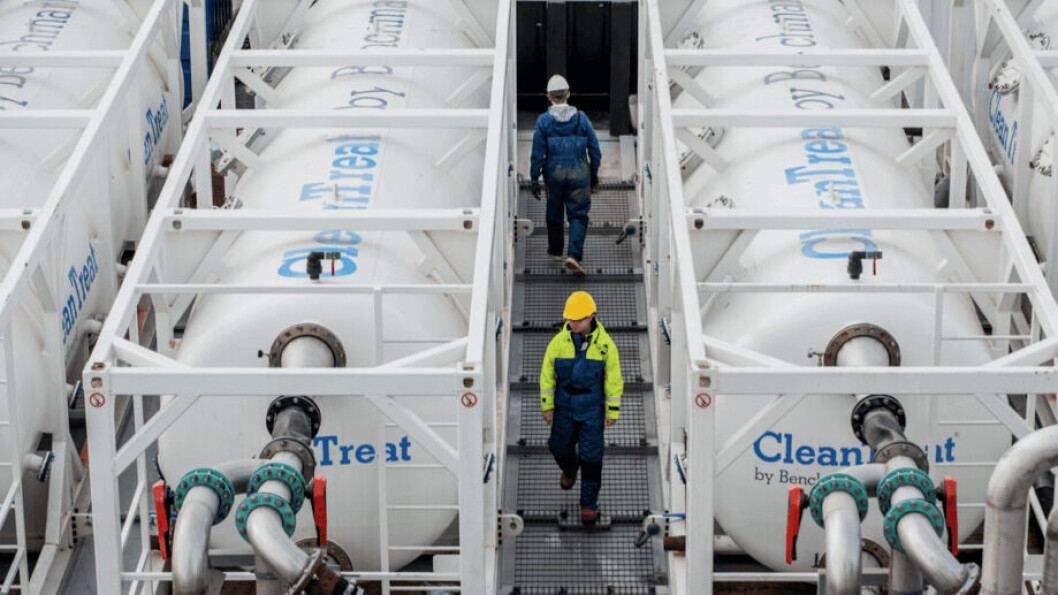 New lice treatment now in hands of regulators
The arrival of a new salmon lice treatment is a step closer after its maker completed a regulatory dossier on the product as part of the process to win permission to use it.
The BMK08 lice treatment made by aquaculture health, nutrition and genetics business Benchmark Holdings has proved 99% effective in extensive trials in Norway but needs separate approval in each of the different countries where it might be used.
In a report on the first quarter of its 2020 financial year, which runs from October 2019, Benchmark wrote that the dossier had been submitted but didn't say where the submission was made. Regulatory approval is often sought in one country at a time, rather than in several at once, so that any alterations made during the process can then be included in subsequent applications in other jurisdictions.
Prioritised path
A Benchmark spokesperson told Fish Farming Expert: "We need to apply for market authorisations in individual markets. We have prioritised our path, but we cannot say at this point which jurisdictions we have applied in."
Asked how long the regulatory process would take, the spokesperson said the company was preparing for commercial launch in the first half of calendar year 2021, "however regulatory timings are not within our control".
BMK08 is designed to be used with CleanTreat, Benchmark's filtration system used to remove all chemical and lice residues from water used to treat farmed salmon infested with lice.
Commercial launch
CleanTreat, which is also effective on other lice treatments, won the prestigious Innovation Award at the world's biggest aquaculture trade show, Aqua Nor, in Norway last year.
Benchmark recently raised net proceeds of £42 million through a share issue and will use some of the money to scale up CleanTreat ahead of the commercial launch of BMK08.
In the Q1 report, Benchmark executive chairman Peter George said: "The submission of our regulatory dossier for BMK08, our novel sea lice treatment, is a significant milestone. Following the recent fundraise we are in a strong financial position to prepare for the commercial launch."