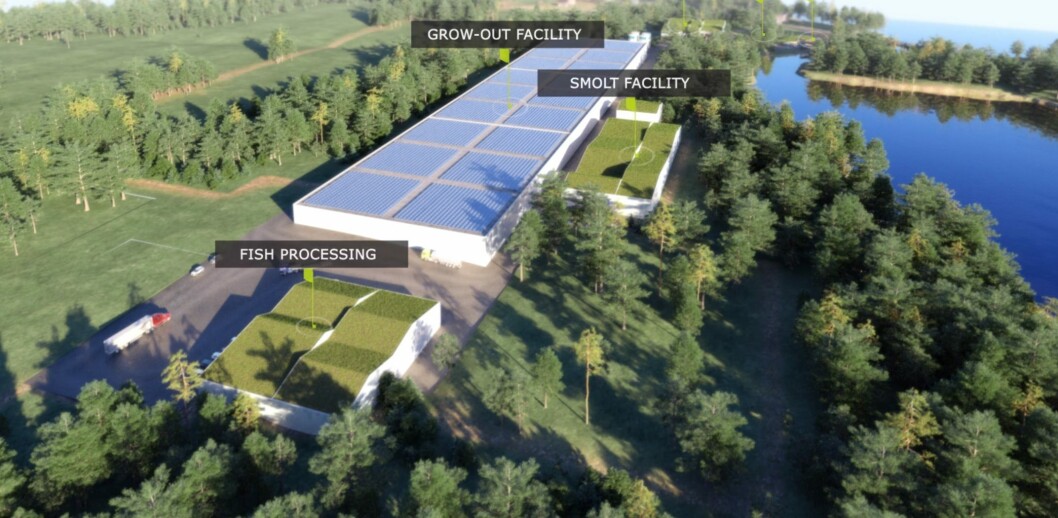 Nordic buys final piece of land for 33,000-tonne US salmon RAS
Norwegian-owned Nordic Aquafarms Inc. (NAF) has bought the final portion of land it needs to build a large on-land salmon farm in Belfast, Maine, on the east coast of the United States.
"This week Nordic exercised the purchase option for the Belfast Water District (BWD) property. This ties up Nordic's planned land purchase activities in Belfast, Maine," Nordic said in a LinkedIn post at the weekend.
"At this point all permits and 54 acres of property have been secured for the land-based salmon project in Maine.
"NAF is still not rushing to construction. There is a thorough job to be completed in engineering and final planning before construction. Further announcements will come in 2022."
Nordic court victory
The move follows a decision by Maine's Office of Attorney General to dismiss a claim against the city of Belfast that was linked to an assertion by opponents of the salmon farm that a section of tidal land sold to NAF did not belong to the vendor. They also argued that the people who they said were the true owners of the tidal land had put a conservation order on the land preventing development.
These claims resulted in a case in Waldo Superior Court, Maine, which was won by NAF and dismissed the claims made by the opponents.
Nordic plans a recirculating aquaculture system facility with an eventual capacity of 33,000 tonnes of salmon annually, and will bury inlet and discharge pipes from the fish farm to Penebscot Bay across the tidal land.
The company first entered into property agreements for the site in January 2018, but progress has been slowed by opponents who objected during the permitting process, and by the court case.
The opponents of the fish farm say they have appealed the court decision. Read more detail on the legal situation in the Penobscot Bay Pilot.