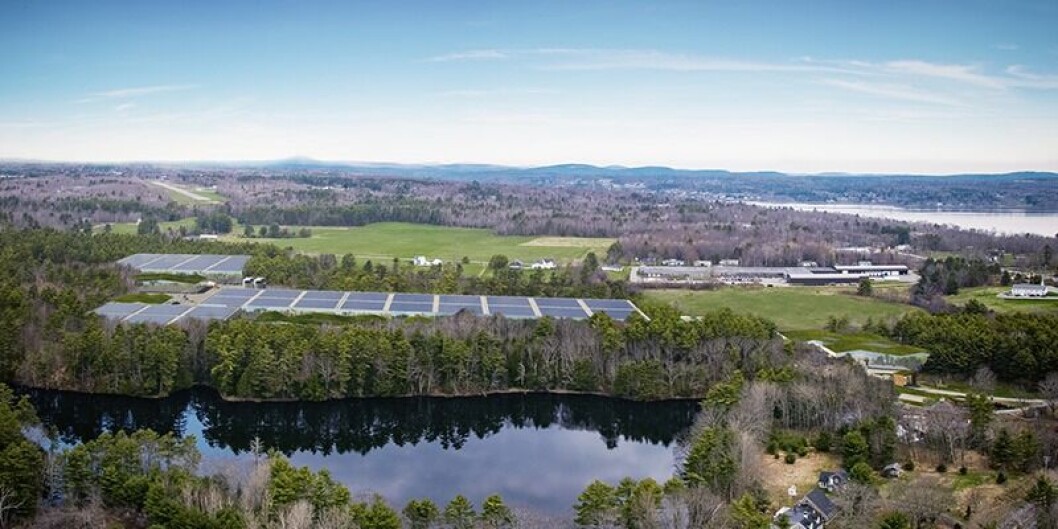 Nordic secures final permit for Maine salmon farm
Nordic Aquafarms has secured the last permit it needs to develop its land-based salmon farming project in Belfast, Maine.
The Army Corps of Engineers permit enables the Norwegian owned company to move into the final stages of engineering and construction planning for its 30,000 tonne RAS facility, Nordic said yesterday. All other state and local permits were obtained in 2020.
'It has been a long and comprehensive process and we would like to thank all the hardworking permitting authorities that have been involved,' said Erik Heim, president of Nordic Aquafarms.
Robust
'They have dotted every I and crossed every T – the permits are robust. We are now the first fully permitted larger RAS project in Maine, and the most centrally located one.'
There are still outstanding appeals on some of the permits for the farm but Heim said Nordic was 'very comfortable with the risk'.
'We won every argument against local opponents and their misinformation in the permitting process. We look forward to moving ahead.'
Bernt-Olav Roettingsnes, CEO of Nordic Aquafarms Group in Norway, said: 'We are successfully operating three RAS farms in Scandinavia with high quality products in the market, and without any major incidents. We are excited to move forward in Maine.
Track record
'We have a proven track record in operations and an inhouse RAS engineering division in Denmark that has delivered many large-scale facilities currently operating around the world.'
Last week, Nordic found a resolution to an intertidal dispute when Belfast authorities took over the contested land. Nordic needs the land for the farm's intake and outflow pipes to Penobscot Bay.
Nordic said its Belfast facility will bring economic development and jobs to the regions, as well as high quality fish to the east coast market at a much lower carbon footprint than imported fish.
The company's plans for another land-based salmon farm in California are also progressing well, it said, with the release of the Environmental Impact Report expected shortly.