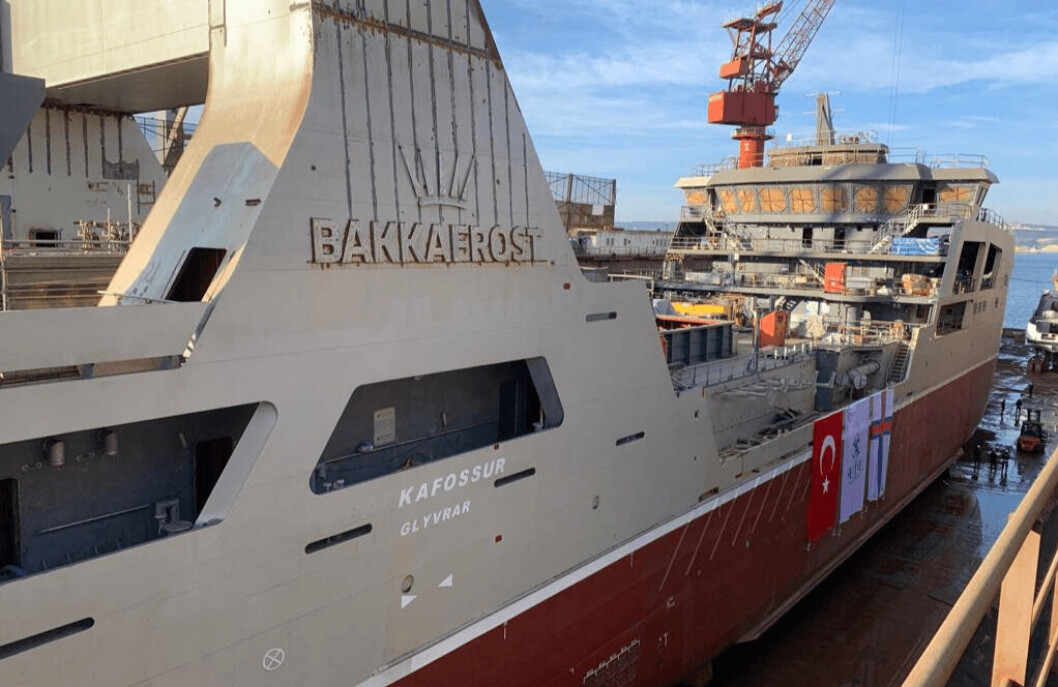 Bakkafrost's giant wellboat takes shape in Turkey
A large wellboat being constructed for Faroese salmon farmer Bakkafrost is progressing to plan in the Sefine shipyard in Turkey and will be delivered in the summer.
"The construction is well under way," Bakkafrost chief executive Regin Jacobsen tells Fish Farming Expert's Norwegian sister site, Kyst.no.
The vessel, which will be called the Bakkafossur, was ordered in May 2020 and will be one of the largest wellboats in the world.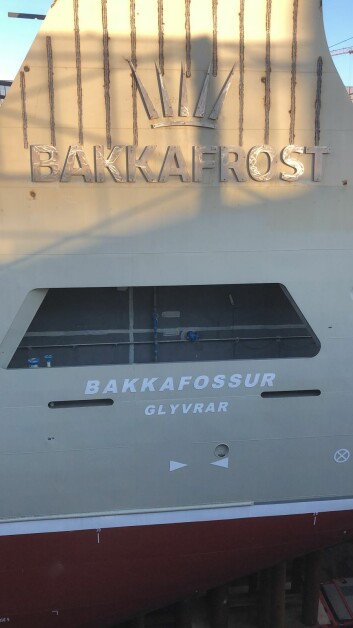 Four wells
"The wellboat is 109.2 metres long and 22.2 metres wide - and has a tank capacity for sea and fresh water of a total of 10,000 cubic meters," says Jacobsen.
The four wells will have a total capacity of 7,000m³ of sea water and the tanks will contain 3,000m³ of fresh water produced on board, the Bakkafrost boss says. It will be able to carry 1,000 tonnes of fish.
In comparison, the Gåsø Høvding operated by Norwegian marine services company Frøy Rederi and currently regarded as the world's biggest wellboat, is 83.72 metres long and 30.90 metres wide, and has a capacity of 7,500m³.
And the Ronja Storm, flagship of the world's biggest wellboat operator, Sølvtrans, is 116 metres long and 23 metres wide. It has a well capacity of 7,450m³ and can carry 5,000m³ of fresh water, essential as the vessel is used primarily for freshwater treatment of amoebic gill disease in Tasmania. However, it can carry fewer fish – 800 tonnes - than the Bakkafossur.
Farming service vessel
Jacobsen isn't sure whether it's well volume or length that should define what is the world's largest wellboat but is in any case more concerned about the vessels can do and explains that the Bakkafossur will be an FSV (farming service vessel) offering many uses, e.g., treatment with fresh water, transport of salmon and sorting and so on.
"Volume is a factor that can be easy to compare with, but it is also important to point out that an FSV has many different opportunities to offer," he says.
As part of Bakkafrost's plan to reduce the carbon footprint, the new wellboat will be equipped with battery storage systems for optimal energy consumption. The vessel will either use energy from the batteries, or store energy in the batteries when extra energy is produced from the ship's engines.