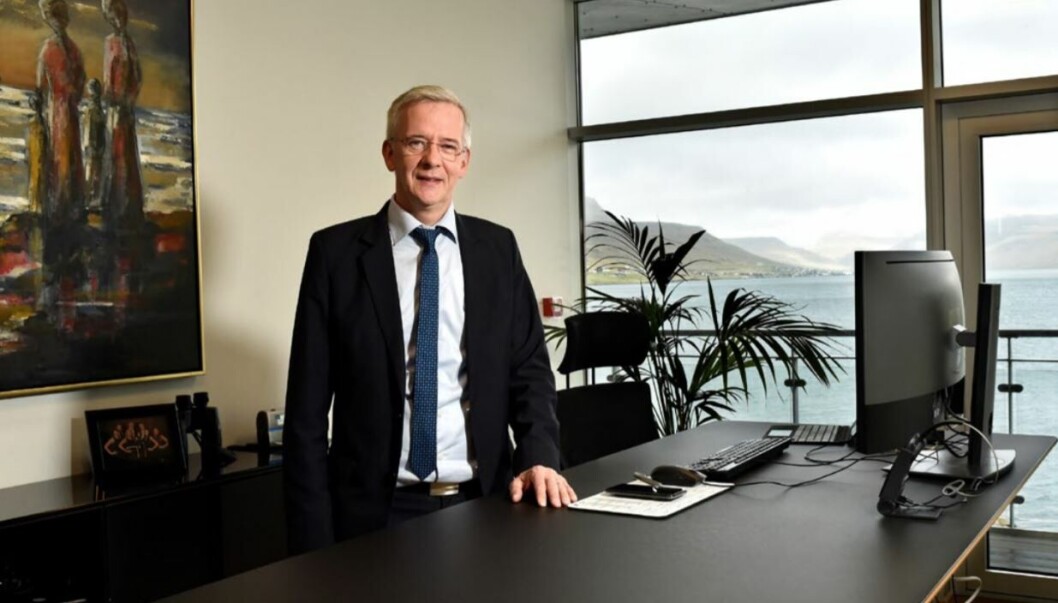 Bakkafrost plans to spend £39m a year in Scotland
Faroese salmon farmer Bakkafrost is planning to invest around 350 million Danish kroner (£39m) a year from 2020 to 2024 in the Scottish Salmon Company (SSC), which it bought last year.
It revealed the figure in its fourth quarter report for 2019, which showed good financial and farming results for the Faroe Islands but less impressive figures for Scotland.
Bakkafrost's farming segment made an operational EBIT of DKK 338.8m on a record high Q4 harvest of 17,900 tonnes in the Faroes, whereas in Scotland it made DKK 18.1m on a harvest of 7,900 tonnes.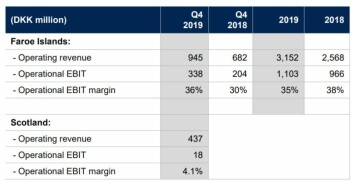 'It will take time'
The average weight (head on gutted) of fish harvested in the Faroe Islands West region was 5.91kg and in Faroe Islands South it reached 6.02kg, but in Scotland was 3.65kg.
This was reflected in operational EBIT per kg, which was NOK 24.47/kg in Faroe Islands West and NOK 28.31/kg in Faroe Islands South, compared to NOK 3.09 in Scotland.
Chief executive Regin Jacobsen said in a press release that Bakkafrost was very excited by the acquisition of SSC "but we do realise that it will take time before we will really see results of the investments we will do in the Scottish operation".
He added: "We are convinced that this is possible, however, with the committed people we have in the organisation in Scotland and in the Faroe Islands."
Non-medicinal de-lousing
Looking ahead, Bakkafrost said it would continue to focus on reducing biological risk and had made several new investments and procedures to diminish this risk.
"Bakkafrost focuses on using non-medical methods in treatments against sea lice and has invested in new technology to follow this strategy, including farming supply vessels for mechanical delousing and mechanical cleaning of nets in the pens," it said.
"During 2019, Bakkafrost's specialised crews onboard these vessels have further refined their skills and methods resulting in improved fish welfare.
"The quality and performance of the smolts have also increased significantly and there are clear signs that the large smolt and non-medical delousing strategies are working successfully in the Faroe Islands. Looking ahead, Bakkafrost will extend these strategies into the farming operation in The Scottish Salmon Company."
92,000-tonne target
Bakkafrost Group, which includes a value-added products segment and feed producer Havsbrun, made a profit for Q4 2019 of DKK 219.5 million (DKK -6.6 million).
For 2019, the profit was DKK 801.9 million (DKK 960.3 million).
In 2020, Bakkafrost expects to harvest 57,000 tonnes gutted weight in the Faroe Islands and 35,000 tonnes gutted weight in Scotland.