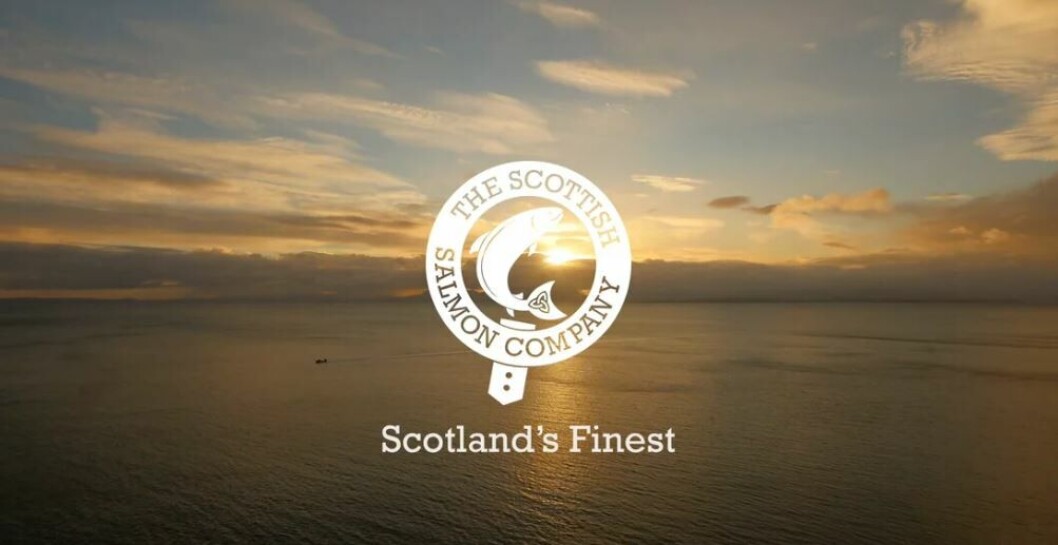 Fish deaths cause Q3 loss for Scottish Salmon Company
The Scottish Salmon Company made an operating loss of DKK 28.4 million (£3.4m) in the third quarter of this year due costs of DKK 41m related to incident-based mortality, the company's Faroese owner, Bakkafrost, said today.
"The farming operation in Scotland is gradually improving its key performing indicators, however - as historical performances from previous years have demonstrated - third quarters are the most challenging quarters for the Scottish farming operation. In this quarter, the mortality has been higher, especially driven by biological issues induced by severe rainfall in August," Bakkafrost said in an announcement accompanying its Q3 report.
Bakkafrost said challenging third quarters for SSC "may be expected for the next couple of years or so" but will be gradually reduced in severity by its ongoing policy of growing larger smolts.
Larger hatcheries
It plans three large hatcheries in Scotland, the first of which will be SSC's Applecross hatchery, which is being expanded and equipped with a recirculating aquaculture system (RAS). Other suitable sites for the next two large hatcheries are currently being investigated.
"Once fully implemented, the large-smolt strategy will be a game changer for the farming operation," said the company, although it did not specify what size the Scottish smolts will be when put to sea.
In the Faroes, the average weight of smolts put to sea this year will be around 300g, rising to around 400g in 2021 and 500g in 2022.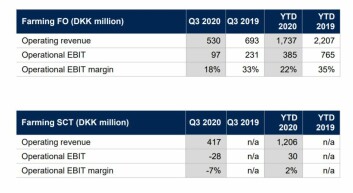 89,000 tonnes in 2020
akkafrost harvested 21,600 tonnes gutted weight (tgw) in Q3, 11,100 tgw in the Faroe Islands and 10,500 tgw in Scotland. It expects the harvest for the whole of 2020 to total 50,000 gwt in the Faroes and 39,000 gwt in Scotland.
Harvest volumes for 2021 are expected to reach 62,500 tgw in the Faroes and 44,000 tgw in Scotland.
Bakkafrost Group, which includes a value added products (VAP) dvision and the Havsbrun feed operation, made a profit for Q3 of DKK 176.8m (Q3, 2019: DKK 180.9m) and had made a profit of DKK 500.5m (DKK 582.4m) for the first nine months of the year.
SSC has made an operating profit of DKK 30m for the first nine months of 2020 on revenue of DKK 1.2 billion. That equates to an operational EBIT margin of 2.5%.
In the Faroes, where Bakkafrost has reported good biological performance, the farming operation has made an operating profit of DKK 385m on revenue of DKK 1.74bn from January to September, an operational EBIT margin of 22.2%.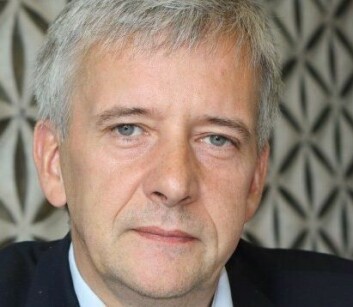 Russian sales up
Chief executive Regin Jacobsen said that despite Covid-19 pushing salmon prices down, Bakkafrost had been able to maintain a steady supply to its customers.
"In the VAP segment, the supply has been higher than in a normal third quarter due to a strongly increased demand from our retail customers in Europe and the US. The sales to Russia have picked up again as well in this quarter," said Jacobsen.
"The biology in the Faroe Islands has performed strongly, and the harvested fish has had a high quality. This is partly a result of our investments in our ability to produce larger smolts.
Bigger is better
"Our investments in increased hatchery capacity – latest with the completion of the Strond hatchery – has enabled us to increase the average smolt size significantly, and this increase will continue as we have now commenced the expansion of the hatcheries at Norðtoftir and Glyvradalur. In 2022, we expect to reach our target average smolt size of 500g.
"We are now able to observe that the high quality of the larger smolts produced has a positive impact on the performance of the smolts released into our marine sites, which in combination with good stewardship and proper care make up good end results."