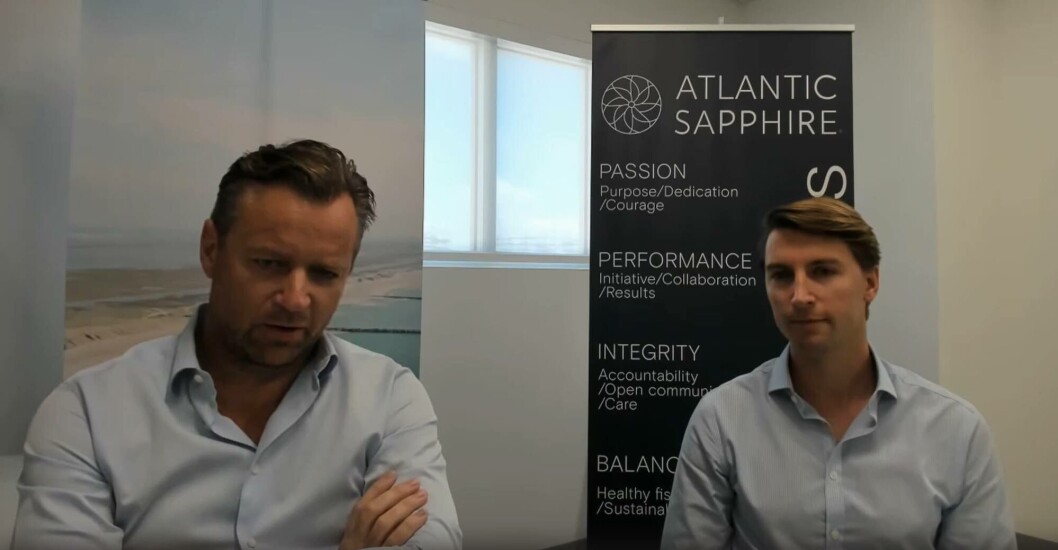 Atlantic Sapphire anticipates steady state production by Q3
Atlantic Sapphire should be close to achieving its targeted steady state production in the first phase of its Bluehouse on-land salmon farm in Florida from the third quarter of this year, chief executive Johan Andreassen said in a monthly update yesterday.
The company harvested around 300 gutted weight tonnes of salmon last month and expects to harvest approximately 1,000 gwt in each of the first and second quarters as it slaughters the last of its initial batches of fish.
These fish were exposed to uneven and suboptimal conditions early in the farming cycle, including a chiller plant breakdown and the absence of key water treatment tools, and have not performed as well as later batches that experienced stable conditions.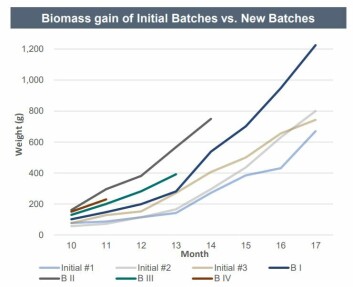 10,000 gwt per year
Standing biomass didn't increase in January because there was no net growth from the older fish due to higher day-to-day mortality and maturity issues, while the biomass growth in the better performing younger fish was offset by the harvest volume.
Andreassen said he was hoping the company would be close to steady state production in phase 1 from then Q3. This would mean Atlantic Sapphire's production rising to 10,000 gwt per year.
"The farm is a completely different place now than it was a year ago, and we are now able to control operations and keep our fish safe," said the CEO, adding: "The new batches are performing great."
Phase 2 construction
Atlantic Sapphire has committed $158 million of the $225m budget for phase 2 of the Bluehouse farm. $34m was invested in Q4 2021, and this year $19m has been committed for this quarter, $29m for Q2, $49m for Q3 and $25m for Q4.
"We are pretty pleased with the construction side," said Atlantic Sapphire chief financing officer Karl Øyehaug.
He added that the first fish were likely to be stocked in phase 2 early next year.
Phase 2 will increase production capacity to 25,000 gwt per annum.