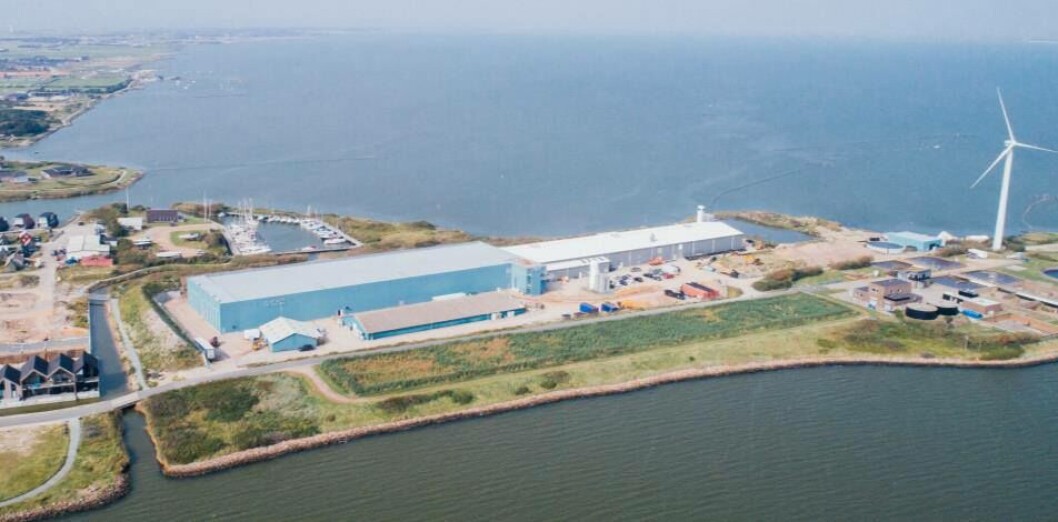 'All fish lost' in blaze at Atlantic Sapphire Denmark
All fish being grown at Atlantic Sapphire's on-land salmon farm in Denmark are expected to be lost after fire broke out at the plant last night, the company said.
All employees are safely out of the building and accounted for, and there are no reported injuries, Atlantic Sapphire said in a stock exchange announcement.
It expects the full Danish facility will be impacted by the fire and that the damages will be material and substantial. The cause of the fire is currently unknown.
The company said the plant is insured against fire for the full book value of the facility of approximately US $33 million (£23.9m).
Additional updates will be provided as more information becomes available.
Smoke clearing
Early this morning, Danish police wrote on Twitter that the smoke development at the fire area is at a minimum and is drifting towards the fjord.
"It is no longer necessary to keep windows and doors closed as the situation is now. The extinguishing work has a good effect, but can last all day," the police said.
The price of Atlantic Sapphire's stock, which is listed on the Oslo Stock Exchange, fell by more than 20% from the start on trading today to an all-time low of NOK 35 at approximately 09:35 CET. The company was introduced at NOK 47 in May 2018, and reached around NOK 150 per share in February this year.
Atlantic Sapphire's Danish site is used to produce fish for the market and as an R&D site. The company's main facility is in Miami-Dade County, Florida, where it is working towards steady state production of 10,000 tonnes of Atlantic salmon per annum. It plans to eventually produce around 200,000 tonnes a year on the site.
A difficult year
The company has had several setbacks this year. In March it reported that 227,000 fish died in one of the grow-out systems in Denmark, pushing the harvest back by four months, and in July it blamed human error for the loss of another 400 tonnes of salmon at the facility. It estimated that the die-off - the equivalent of around 17% of annualised harvest volumes from the Denmark facility at steady state production - would cost it around $3 million (£2.16m) more than it would get back in insurance pay-outs.
In March this year the company lost around 500 tonnes of fish with an average weight of 1kg because of a filter malfunction at its Florida plant.
And in April contractors cleaning tanks at the site were treated in hospital after being overcome by fumes.
Earlier this month Atlantic Sapphire had to harvest some fish at a non-optimal weight and stop feeding temporarily because a Covid-19 spike in Florida led to a shortage of liquid oxygen.