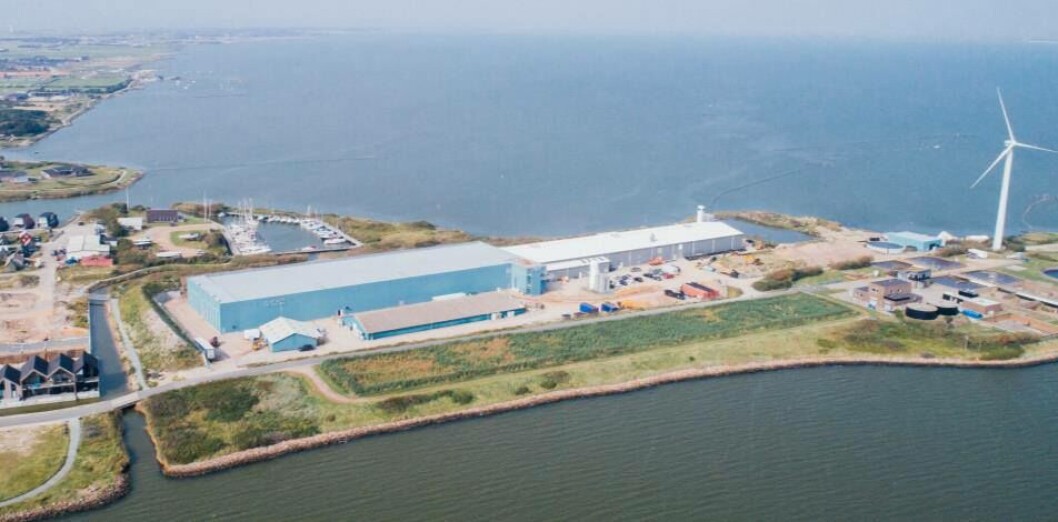 227,000 fish die in Atlantic Sapphire's Denmark RAS
The Danish on-land salmon farm run by Atlantic Sapphire has reported the death of 227,000 fish in one of the site's grow-out systems.
Other systems of the pilot farm were unaffected due to the segregation design to have various independent systems.
"Preliminary analysis, subject to further verification over the next days, indicates higher nitrogen levels than desired as the cause of the event, which has been addressed in a design modification," the company said in an announcement to the Oslo stock exchange.
Harvest pushed back
It added that other systems at the Denmark site and at its huge on-land fish farm near Miami in the US have already been modified or are in the process of being modified to avoid a repeat of the event.
The die-off has pushed the next harvest in Denmark back by four months.
Atlantic Sapphire said the value of the fish was insured, but it is still assessing the financial impact of the mortality.
'Value of independent systems'
"This incident demonstrates the importance and challenges of finishing commissioning of all Bluehouse systems while already in operation as well as the value of having multiple independent systems for biological risk diversification reasons," stated the company.
"At the same time, the company's strategy to have its Danish pilot farm as R&D facility proves immensely valuable in testing designs and identifying issues in this first and largest ever land-based, RAS (recirculating aquaculture system) salmon farm in the world.
"Upon completion of the US Phase 1 facility this year, with the expected annual output of 10,000 tons (head on gutted) salmon per year, Atlantic Sapphire will have a total of six independent grow-out systems in the US alone, limiting the risk of any systemic contamination to only about 15% of total output."
Miami fish
In a market update last September, Atlantic Sapphire said the first 2.5 million at its Miami facility had begun to reach smoltification stage. The company has ambitions to eventually produce 220,000 tonnes of salmon a year in Miami by 2030.
It also said at the time that delays in the construction of a new seawater intake in Denmark had a poor impact on quality and growth, and a forced slaughter was conducted to reduce the biomass from 1,150 tonnes to 870 tonnes and improve the quality of the water.