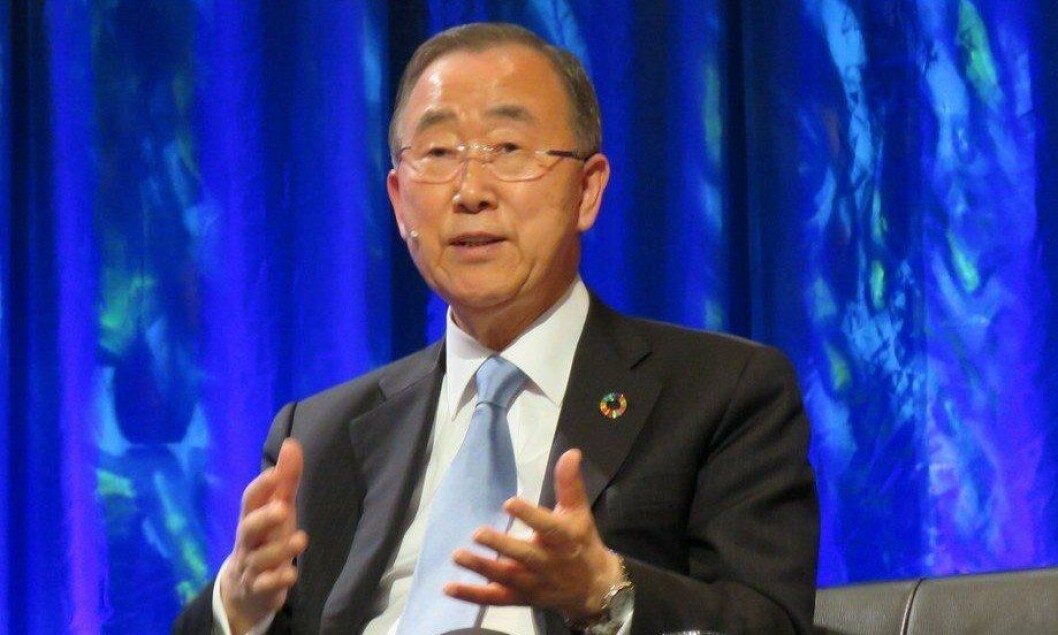 "Climate change is not a future threat, it is here now"
The former Secretary General of the United Nations, Ban Ki-moon, called for the creation of global alliances and movements against climate change to help fulfil the stipulations of the Paris Agreement.
With an outstanding presentation at Aquavision 2018 in Stavanger, Norway, Ban was emphatic expressing, on repeated occasions, that in order to stop global warming, a commitment on the part of the private sector, governments and society is required.
According to the diplomat, during his ten-year career at the United Nations the strategy he always tried to maintain was to promote alliances, a strategy he has maintained to this day. "That's why I'm here and that's why I'm appealing to you. We must work together to break down the barriers of sustainability and for commitments on climate change in Paris to be fully implemented," he said.
However, he admits to having failed: "When I took office in 2007 I promised the world that I would make all my effort and spend all my time and energy in making this world better. I think I did not, but I'm not the only one responsible for that. All political and social leaders should be responsible for not working as a team and for not working as global leaders."
On the other hand, he recognises that the Paris Agreement, signed in 2015, was a success after years of discussion on climate change.
In addition to the above, for Ban there are three priority areas to focus on today:
Climate change
Sustainable development and participation of the private sector
International efforts to secure water and food
He assures that in all the countries he visited during his tenure, he could see the effects of global warming with his own eyes, so he warns that, "if we do not take action to control climate change, all our coastal cities will be under water. In 100 years the sea level has increased 19cm. Climate change is not a future threat, it is here now".
"President Donald Trump has done serious political and economic damage. Scientific facts cannot be changed. We need all countries to come together to implement the Paris agreement without further delays," he added.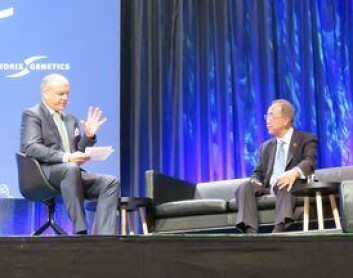 Sustainable aquaculture
Ban made mention of aquaculture as the most sustainable and most productive sector. He also said that it is an activity that is responding to the change in global trends including climate change, changes in the oceans, population growth and decrease in the carbon footprint, making it the best choice for food production.
For that reason, he called for the care of the oceans. "The oceans are essential elements of our ecosystem. Eight million tons of plastic are thrown into our oceans every year. These take up to 200 years to decompose and less than 10% of it is recycled. If we continue like this, by 2050 there will be more plastic than fish in the sea."
To conclude his presentation, Ban said: "Think beyond yourselves, your companies and your leaders. Think, dream and work globally together. If you can do this, I assure you that the world will continue to do great things for many years. Let's work together, we are together in this to make our world better for our future generations."