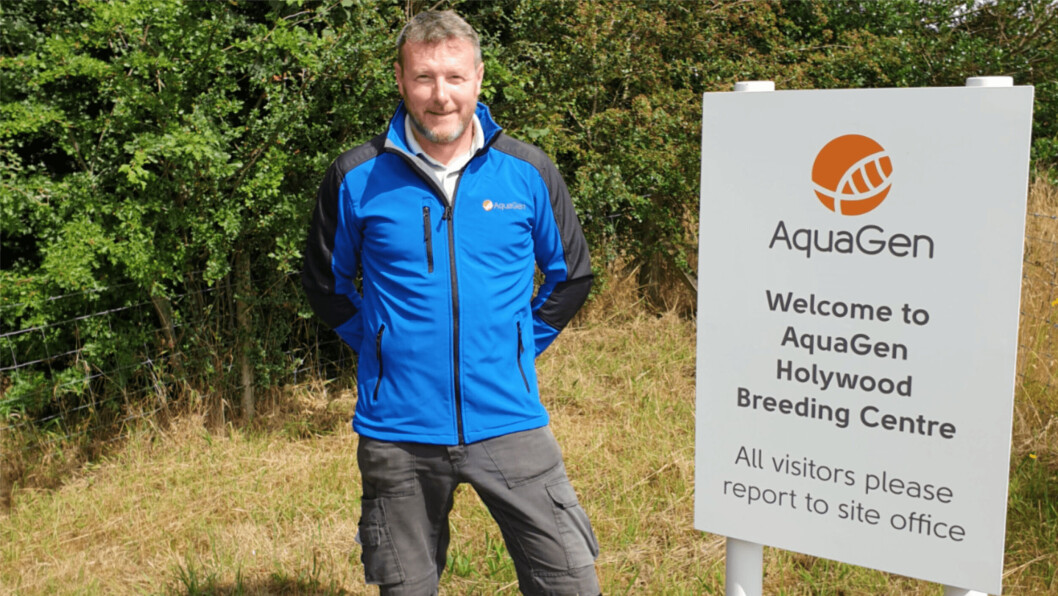 Scottish hatchery AquaGen expands team
Salmon egg supplier AquaGen has expanded its Scottish operation with the appointment of a new development manager.
Steven Butler joins the company's Holywood Hatchery, near Dumfries in south-west Scotland, which was bought from Scottish Sea Farms in 2019.
It has since been transformed from a smolt production unit into a state-of-the-art hatchery and broodstock facility, with the capability of incubating up to 40 million eggs at any one time.
AquaGen Scotland is the country's only biotech business producing salmon eggs specifically for the Scottish market, with genetics tailored to local conditions.
Background
Butler, from Errol near Perth, comes to AquaGen with a strong background in aquaculture engineering project and hatchery management, having worked for several of the major salmon producers over the past 30 years.
He has consulted for AquaGen over the past 12 months, helping to make improvements to the hatchery.
'It is a great opportunity for me to bring my experience to a company that plays such an important role in the Scottish aquaculture value chain,' he said.
'I believe that attention to detail in all aspects of environmental control systems is key to reliability in any production facility.
'My mechanical and electrical engineering background, combined with my expertise in managing fish farming operational procedures, will enable me to ensure that the Holywood breeding centre is operating at maximum efficiency.'
Populations
Butler will spend most of the coming year at Holywood, working alongside the locally managed team, led by site manager Joe Pearce, and also with operations manager Daryl Moore whose focus is on the Scottish brood fish populations.
Managing director Andy Reeve said he is delighted with the progress being made to develop local production of the AquaGen strain.
'Over the past three years, we have grown from a core of just two people to 14 today, and we continue to invest to grow the business and enhance our reputation as a reliable supplier of top quality, Scottish eggs,' he said.
'The key appointment of Steven Butler takes us one step further along the road to achieving this.'