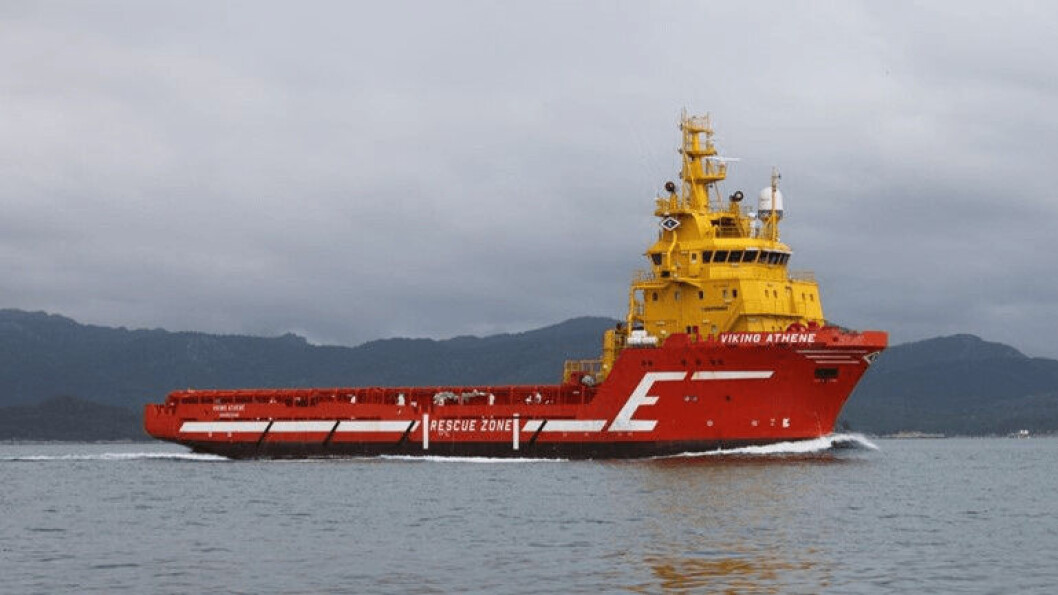 Bakkafrost buys supply ship for Scottish salmon treatment operations
Scottish Salmon Company owner Bakkafrost has bought an oil and gas industry supply ship for conversion into a service vessel for its Scottish salmon farming operations.
Faroese salmon farmer Bakkafrost has entered an agreement with Eidesvik Shipping AS to purchase the supply vessel Viking Athene, which has operated as a supply vessel in the Norwegian offshore industry.
At 241 feet (73.4 metres) long and 54 feet (16.63m) wide, Viking Athene is a sister ship to Bakkafrost's farming service vessel M/S Martin purchased in 2016. She will be renamed M/S Bakkanes.
Treatment modifications
In a press release, Bakkaforst operations manager Sverri Kjærbæk said: "We plan to repurpose the ship into a farming service vessel (FSV), as previously undertaken with both M/S Martin and M/S Róland.
"Purpose built treatment modifications will be made once the ship has been acquired and registered. It is expected to commence operations later this summer at our sites on the West Coast of Scotland."
In Bakkafrost's 2020 sustainability report, published earlier this month, the company said is to receive a second multifunctional wellboat this year following the successful operation of the Sølvtrans wellboat Ronjafisk began a five-year contract with SSC last year.
The Scotland-specific vessel, which has a shallow draft in relation to its load capacity of 2,500m³, and is equipped with a filtering and ultra-violet (UV) system for water purification for smolt transport, delousing and treatment of all discharges into the sea. It also has reverse osmosis (RO) technology, enabling generation of fresh water from surrounding seawater.
'Highly effective'
"Using this vessel for freshwater baths is highly effective in treating sea lice and removing amoeba (AGD) from gills. It is particularly important to maintain the lowest possible levels of AGD to reduce the effect of other gill challenges like plankton bloom and to improve the resilience of salmon to stress. A second multifunctional well boat will be introduced in Scotland in 2021."
It is unclear whether the M/S Bakkanes (Viking Athene) is the vessel referred to in the report, or whether it is an extra resource, as no one at Bakkafrost was available for comment this morning.
Bakkafrost has previously stated its intention to tackle biological problems faced by SSC during the third quarter of the year, when the sea is at its warmest and lice, AGD and algae problems peak. The new vessel will give SSC more resources to treat fish.
According to Marine Traffic website, the Viking Athene was built in 2006 and is sailing under the flag of Norway. Carrying capacity is 3,546 tonnes (deadweight tonnage) and her current draught is reported to be 5 metres (16.4 feet).