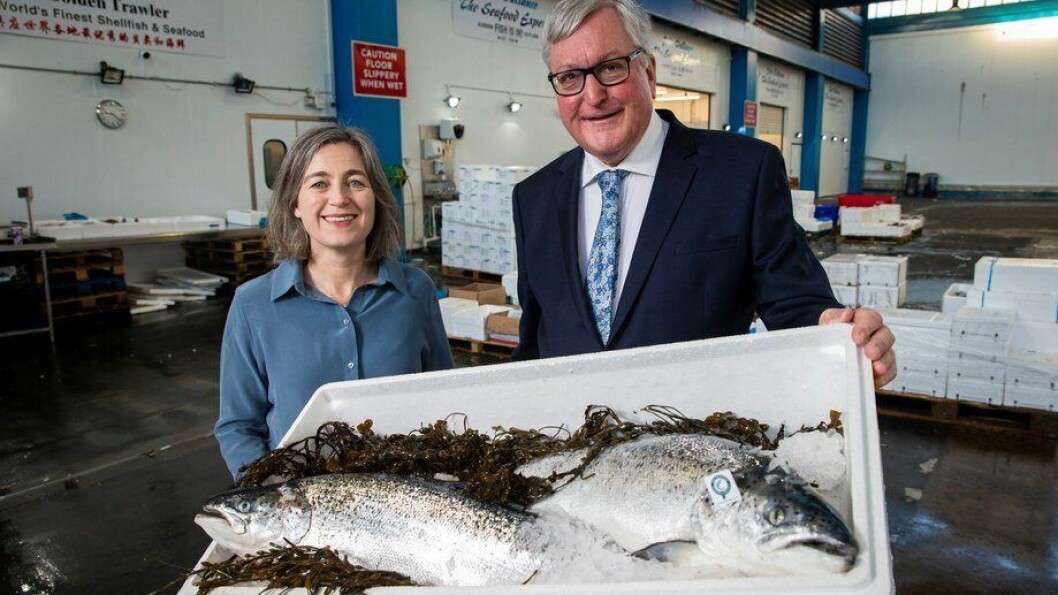 Ewing praises 'million meals a day' aquaculture workers
Scotland's Cabinet Secretary for the Rural Economy Fergus Ewing has paid tribute to fish farming workers for keeping the supply of fresh salmon, trout and shellfish reaching UK supermarkets amid the Covid-19 epidemic.
While the sector has been adapting its operations from farm to factory to protect workers' health, the effort to deliver fresh salmon has continued.
Ewing acknowledged the many barriers that the coronavirus outbreak has placed in the sector's way and the importance of the fish farming.
Everybody is important
He said: "Everybody involved in Scottish aquaculture has shown how important they are, continuing to deliver more than one million healthy meals to people throughout Scotland and the UK, every single day.
"The Scottish Government's view is clear: food is part of our national critical infrastructure and businesses like yours can continue to operate, but only if you adhere strictly to the guidance in place for social distancing and abide by strict health and safety guidelines."
It is the second ministerial show of support for workers in the fish farming and food sector. Last Friday First Minister Nicola Sturgeon said she particularly wanted to acknowledge people working in the food and drink sector and essential retail sectors.
"This is not an easy time at all... But what everyone in all of these sectors do is absolutely essential for all of us and I'm grateful to all of them and want to take the opportunity today to say a heartfelt thank you," said Sturgeon.
Challenging situation
Julie Hesketh-Laird, chief executive of Scottish Salmon Producers' Organisation, welcomed the public support for salmon farmers.
She said: "In this challenging situation, it is helpful to have clarity around the essential nature of fish farming, and also heartening that the Cabinet Secretary has taken time to acknowledge the important people working to rear our world-class salmon and supply customers with healthy fish.
"Of course, this sector also relies on the support of vets, processors, hauliers, divers and many more and we are delighted that their continuing work has also been acknowledged."
New rota systems
Hesketh-Laird also outlined some of the ways in which salmon farming companies are changing operations to respect social distancing rules.
Workforces have been scaled back and new rota systems introduced allowing the minimum number of staff to cover core activities.
Start and finish times have been staggered to ensure that social distancing guidelines are adhered to.
In processing plants, screens have been erected to shield workers and maintain a safe distance. Protective equipment and additional hygiene measures have also been introduced.
The full letter to the aquaculture sector can be read here.