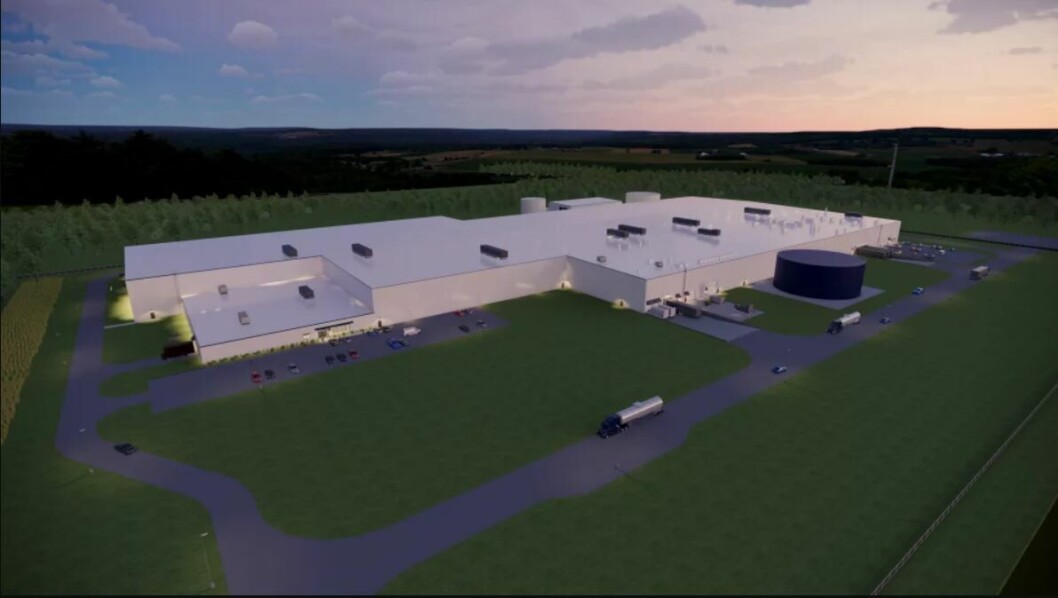 AquaBounty may build Ohio RAS in stages
Transgenic-salmon farmer AquaBounty today revealed that it may have to phase the construction of its 10,000-tonne on-land farm in Ohio because of rising costs.
In a press release accompanying its second-quarter results, AquaBounty chief executive Sylvia Wulf said the company was slowing down the process of bond financing for the facility in order to evaluate the current economic forces that are driving both inflation and interest rates higher.
AquaBounty's builders broke ground at the site in the Village of Pioneer in April and are now focused on laying the piping that will provide fresh water to the fish tanks.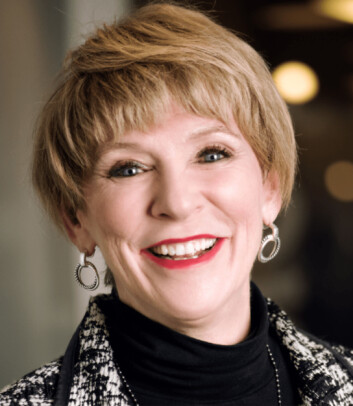 Reducing cost
"Since our estimate for construction of the farm currently exceeds our previous range of $290 - $320 million, we will review all options for reducing cost, including potentially phasing the construction of the 10,000 metric ton farm with an initial production output level that would demonstrate our competitive advantage and ability to operate at commercial scale," stated Wulf.
"We believe this is a prudent move and it will allow us to re-estimate remaining construction costs and thus avoid locking in contracts, commodity pricing for materials or interest rates at what may be their peak."
Wulf said AquaBounty expects to resume bond financing efforts and the issuing of additional construction sub-contracts once it has evaluated the project scope, relevant economic trends, and market costs.
"Construction on the farm will continue during this period and we are targeting to close the bond financing by year-end."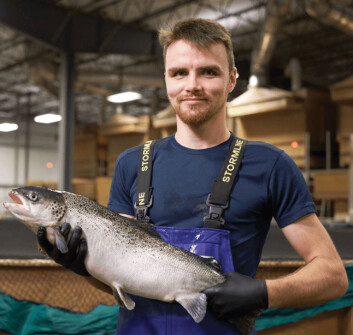 AquaBounty made a net loss of $5.5 m in the second quarter, slightly worse than the $5.2 m lost in Q2 2021 but has been encouraged by sales income. It generated $1.1 million in product revenue in Q2, a year-over-year increase of 371% compared to the $227,000 earned in the second quarter of 2021.
The company's AquAdvantage salmon inherit a one-time genetic modification made 30 years ago that enables them to reach harvest size more quickly than conventional Atlantic salmon.
AquaBounty derives revenue from sales of fish grown at its on-land farm in Indiana ($812,415 in Q2) and both fish ($207,854) and non-GM salmon ova ($37,980) and fry produced at a facility on Prince Edward Island, Canada.
Market validation
"Our genetically engineered Atlantic salmon saw continued market validation from seafood distributors in the quarter, with strong demand continuing for the entire output of our Indiana farm," said Wulf.
"This robust demand, combined with improvements in our sales yields and higher market prices, drove an 11% sequential increase in second quarter revenues to $1.1 million. As we ramp production at our Indiana facility, we will continue to utilise the farm as an opportunity to refine our production and harvest methods through the application of technology and process improvements – a critical learning experience ahead of our Ohio farm."
Most demand in Q2 came from three customers who bought 39%, 18%, and 14% of the volume.
High costs
AquaBounty didn't include a volume figure in its Q2 report, but the Indiana facility has a capacity to produce 1,200 tonnes a year, while the plant on PEI can produce just 250 tonnes annually, so it is unlikely to be large, and figures show that the company's bottom line would benefit from the economy of scale that a larger plant can provide.
Although product revenues amounted to $1,069,706 in Q2, product costs were more than three times that, at $3,250,106.
In the first six months of 2022 AquaBounty has earned product revenue of just over $2 m and made a net loss of £10.65 m.