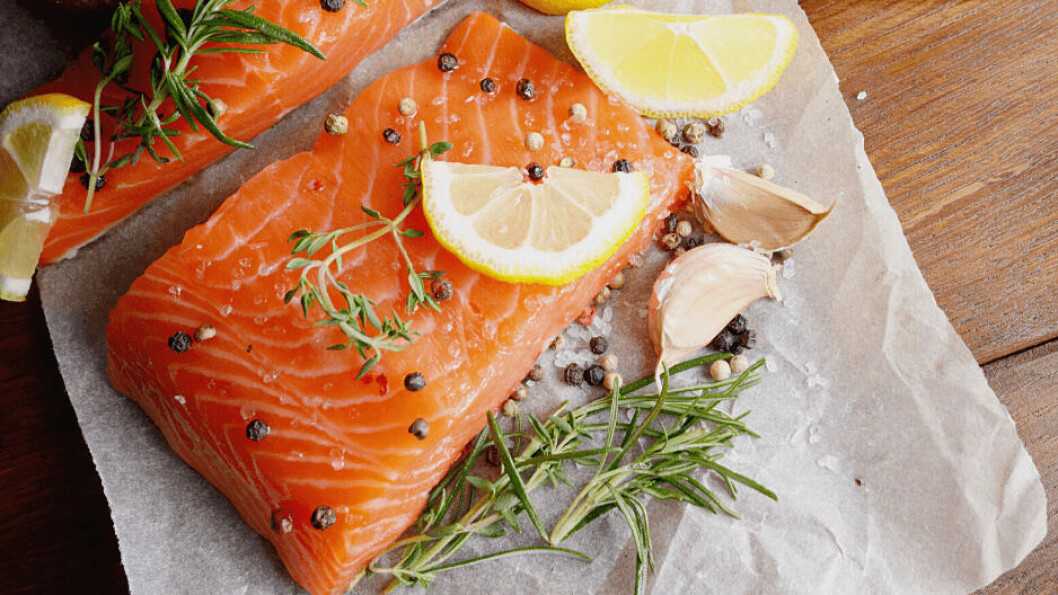 Market will learn to love GE fish, says AquaBounty chief
Widespread consumer acceptance of on-land fish farmer AquaBounty's genetically engineered (GE) salmon is a matter of when, not if, chief executive Sylvia Wulf has said.
The executive was speaking in a recorded presentation streamed yesterday as part of the virtual HC Wainwright BioConnect Conference for investors.
The US company's AquAdvantage salmon grow faster than traditional Atlantic salmon and consume 20-25% less feed to reach harvest weight, said Wulf, and as a result its fish were price competitive with net pen salmon and more competitive than those of other on-land producers.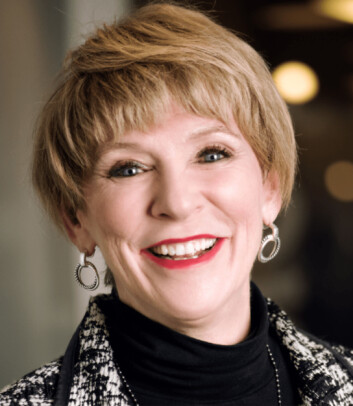 High purchase intent
"We continue to invest in consumer research to better understand how best to message the benefits of our product and address any remaining consumer concerns with respect to GMOs (genetically modified organisms)," said Wulf. This was key to success in the market, along with explaining the origin of the salmon.
"Our research indicates a very high purchase intent and a willingness to buy based on the benefits of our salmon once consumers understand the story, particularly the fact that the genetic modification took place 30 years ago and the genetics have not been altered since that time. We raise our salmon in a conventional manner at our broodstock facility on Prince Edward Island.
"Widespread consumer acceptance is not a question of if, but when, and our expansion plans reflect that."
Broodstock centre
AquaBounty has nine batches in process at its 1,200-tonnes-per-year recirculating aquaculture system (RAS) farm in Indiana, said Wulf, and will complete a final harvest at its RAS facility at Rollo Bay, Prince Edward Island, Canada early this year. The PEI site is to be used as a dedicated broodstock centre, producing both conventional salmon eggs for external customers and AquAdvantage eggs for AquaBounty's planned series of new 10,000-tonnes-per-year RAS facilities.
Wulf said the permitting process for the first of those farms – in the village of Pioneer, Ohio – was well under way.
Key permits
"The two key permits required, prior to closing on the real estate, which we expect to happen early this year, are water consumption and wastewater discharge," said Wulf. "We have been working closely with the state agencies and have exceeded their requirements to ensure that there will be no negative impact on either the aquifer that we would be pulling our water from or the lake in Pioneer.
"The wastewater facility will be designed to meet their specifications, so we don't anticipate any issues. In fact, we made a decision not to outsource the water treatment facility so that we had complete control over input and discharge of our water."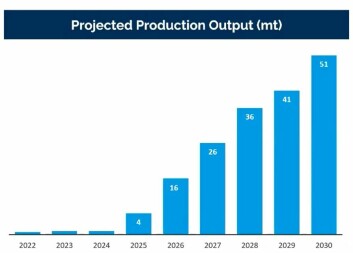 Breaking ground
Wulf added that AquaBounty expects to break ground on the site this month.
As well as producing 50,000 tonnes (live weight) of salmon annually in North America by 2030, AquaBounty also plans to expand abroad.
"We've identified the geographies that are attractive based on their growth, dependence on imports and receptivity to new technology, particularly biotechnology," said Wulf.
"We're making progress in Israel, Brazil and China, with Israel being the furthest along. Our plan is to expand outside of North America with a commercial operating partner, and to operate farms in North America on our own."
Chief financial officer David Frank told the conference that the Pioneer facility, which includes a processing plant, would cost $300 million and generate annual revenues of $82m and EBITDA (operating profit) of $24m.