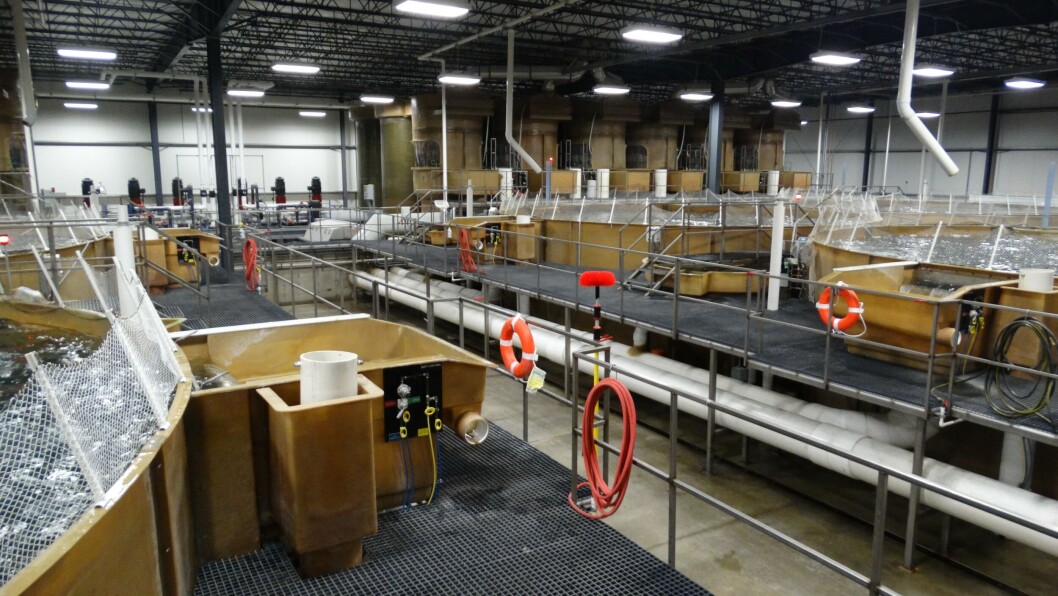 AquaBounty borrows $4m for Indiana RAS improvements
Transgenic-salmon producer AquaBounty has taken out a $4 million loan to partially finance equipment for and improvements to its on-land recirculating aquaculture system (RAS) facility in Albany, Indiana.
The loan from the First Farmers Bank and Trust bears an interest rate equal to that for five-year US Treasury Notes, plus 5%, and is repayable by October 1, 2028.
AquaBounty began commercial scale harvesting of conventional Atlantic salmon from the facility in June and plans to reach 100 tonnes per month by early 2021.
The company also expects to harvest its first US-raised AquAdvantage GM salmon at the Albany site in the fourth quarter of this year.
Faster-growing fish
AquaBounty will also begin harvesting AquAdvantage salmon at its farm at Rollo Bay, Prince Edward Island, Canada in the first quarter of 2021.
The company has previously produced small amounts of AquAdvantage salmon at a now-closed facility in Panama and sold them in Canada. AquAdvantage salmon are descended from fish genetically engineered to grow faster, making RAS production more economically viable.
Massachusetts-based AquaBounty has repeatedly posted losses during a long build-up to commercialisation but has attracted investor support in fundraising rounds since gaining US Food and Drug Administration approval to sell its fish.