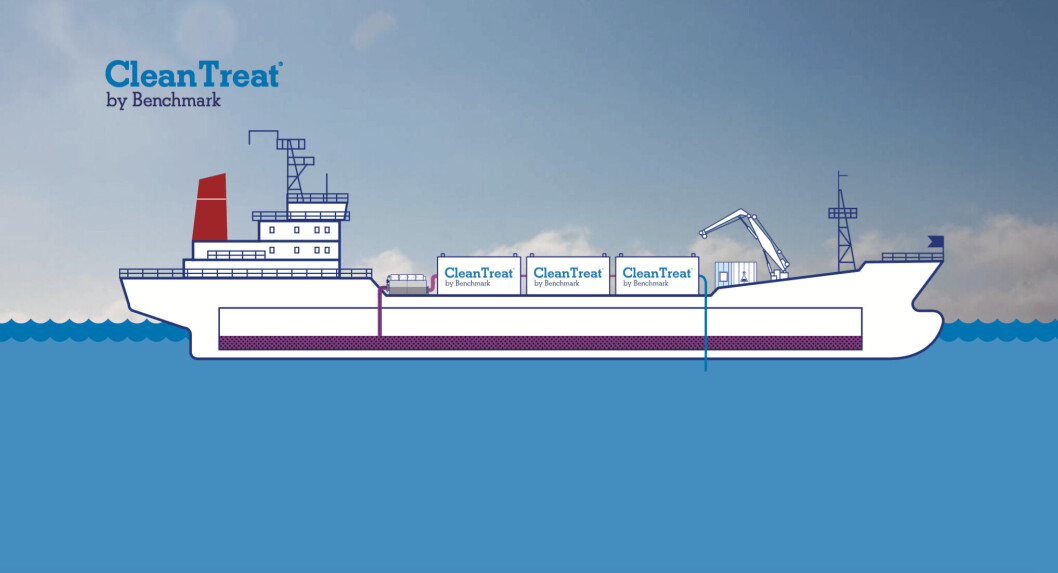 Benchmark short-listed for Aqua Nor Innovation Award
Benchmark has been named as one of three finalists for the prestigious Innovation Award to be presented at the world's biggest aquaculture trade show, Aqua Nor, in Trondheim in August.
The Sheffield-based aquaculture health, breeding and technology company has been shortlisted for its CleanTreat system, a water purification system for the aquaculture industry to prevent medicines entering the sea.
The system, developed at the company's Ardtoe Marine Laboratory in Argyll, is currently on trial in Norway, working alongside wellboats to remove medicines from sea lice bath treatment water.
There is an opportunity for the system to be used alongside treatments for many other diseases and parasitic infections.
The other finalists are both Norwegian.
30 entries
Ecotone AS, from Trondheim, has developed "SpectraLice" – a fully automatic underwater camera that counts lice on freely swimming salmon.
Mørenot Robotics AS, of Bodø, has developed an autonomous underwater robot that prevents fouling growth on the net by using a continuous low-intensity brushing.
The Nor-Fishing Foundation, which organises Aqua Nor, received a total of 30 applications for this year's Innovation Award from innovator companies in 11 countries.
The winner of the award at the last edition of Aqua Nor, in 2017, was Scottish company Ace Aquatec, which won the NOK100,000 prize for its Humane Stunner Universal, which uses electricity to stun fish and crustaceans before slaughter in the water. This reduces both stress on the animal and the release of the stress hormone cortisol, therefore improving the quality of the meat.