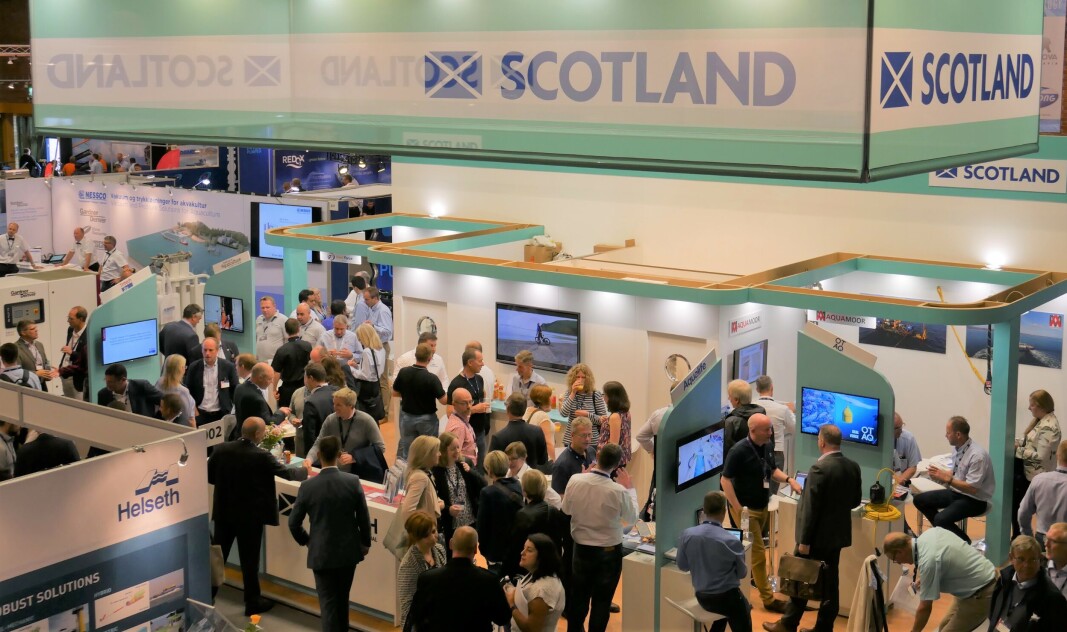 Aqua Nor opportunity offered to Scottish aquaculture suppliers
National pavilion gives access to sector's biggest trade show
Businesses active in the Scottish aquaculture supply chain are being invited to join a Scottish pavilion at the world's biggest fish farming trade show, Aqua Nor, in Norway next year.
A Team Scotland partnership comprising Scottish Government-funded agencies Sustainable Aquaculture Innovation Centre (SAIC), Highlands and Islands Enterprise (HIE), and Marine Scotland, along with salmon farming trade body Salmon Scotland, will provide a platform for Scottish businesses to showcase expertise, products and services at the three-day event in Trondheim.
Firms within the pavilion can take advantage of support through shared exhibition space, meeting rooms, presentation facilities and other activities.
Next year's show from August 22-24 will be the first to take place again fully in-person since the Covid-19 and is predicted to draw around 25,000 visitors from more than 75 nations.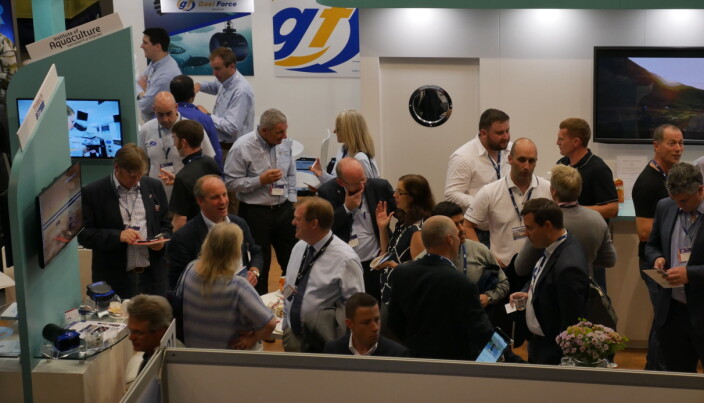 Expertise
Heather Jones, chief executive of SAIC, said: "We have a wealth of expertise and world-class research underpinning the success of Scotland's aquaculture sector and Aqua Nor gives us a valuable opportunity to bring that to a global audience.
"The pavilion gives companies of all sizes a chance to use facilities and space to host meetings and make valuable connections. We're looking forward to attending in person again now that travel is less restricted, and we're pleased to be able to extend this opportunity to everyone involved in Scottish aquaculture."
The Scottish collective represents the first official pavilion from the country at Aqua Nor since 2017. Feedback from exhibitors who joined the previous Team Scotland stand was overwhelmingly positive, reporting encouraging levels of interest generated by the collective presence.
At last year's hybrid in-person and virtual event, Scotland was represented through a digital exhibition and, in 2019, SAIC hosted a separate stand and events on behalf of its network, alongside a Scottish supply chain workshop hosted by Scottish Government Cabinet Secretary Fergus Ewing.
Strong position
Elaine Jamieson, head of food and drink and life sciences at HIE, said: "Collectively we are in a very strong position to showcase the innovation, entrepreneurship, products and services that come from Scotland.
"We know Aqua Nor is the key meeting place for the global aquaculture industry and the pavilion will support businesses to make new connections and explore opportunities for working internationally."
Businesses that wish to get involved with the Scottish pavilion can register their interest here by 30 November.