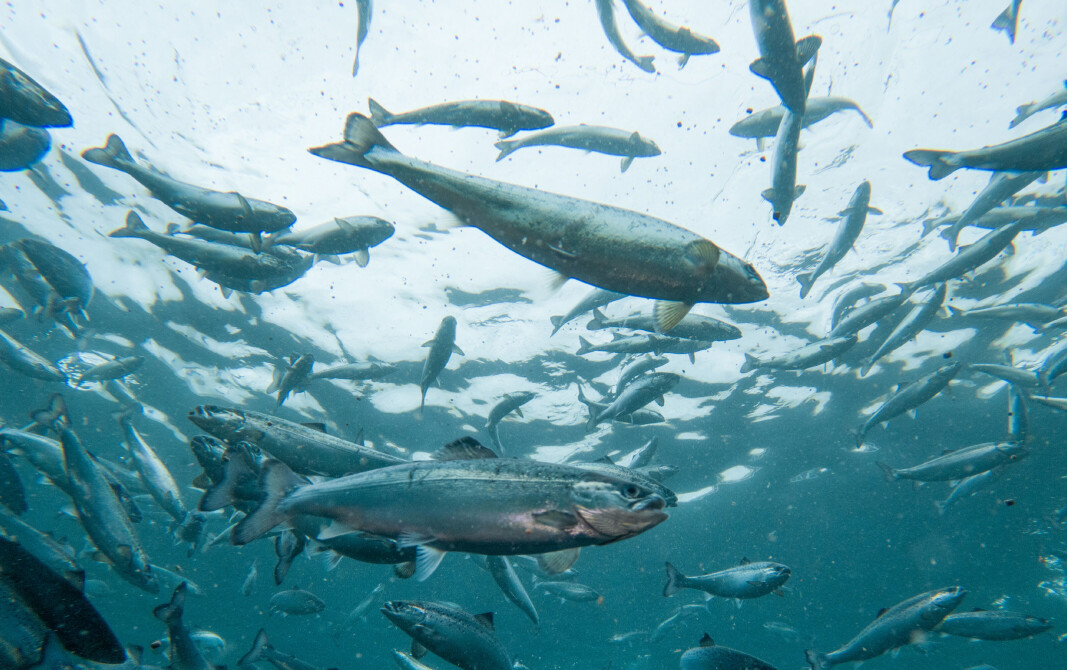 Fish 'thriving' in land-based farm
Andfjord Salmon claims survival rate of 99.4% in first three months
Land-based fish farmer Andfjord Salmon has reported an "industry-leading" survival rate for the first batch of fish stocked in its flow-through system at Kvalnes on the Norwegian island of Andøya.
"If there is one thing you should remember from today's presentation, it is that the fish thrive in the pool at Kvalnes," said chief executive Martin Rasmussen in connection with the company's second quarter report that was published this morning.
Rasmussen said the survival rate is currently at 99.4%. In other words, approximately 0.6% of the fish died in the first three months.
"We believe this is industry leading. A rule of thumb here in our area says that if you have 3% mortality in the first three months, then you have had a good smolt release," said Rasmussen.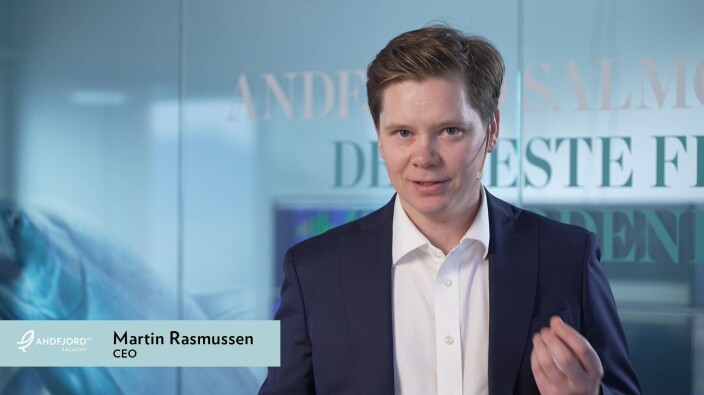 Natural habitat
Andfjord Salmon therefore stated that it had succeeded in recreating the salmon's natural habitat on land without what it called "artificial" water treatment processes. The company draws water from depth for its fish and it flows into the tank at one side and out at the opposite side.
"We are very pleased with the biological conditions in the pool, and we believe the high survival rate reflects this," said Rasmussen.
"There is no doubt that both the farming industry and the stock market have been excited about our flow-through technology and therefore it is nice once again that the pool functions and flow-through technology work."
From 120 to 402 grams
Andfjord Salmon stocked approximately 200,000 smolt with an average weight of 120 grams in the company's first land-based pool at Kvalnes on June 25.
The fish have a solid appetite and are growing according to plan, which confirms their well-being, the company said. As of today, September 15, the average weight is 402 grams.
Andfjord Salmon aims for its first harvest in mid-2023.
The first pool is only the beginning at Andfjord Salmon's Kvalnes site. The next pools, which are the pools closest to the first pool, have been excavated during the second quarter. Further excavation work will continue in the coming months.
Andfjord Salmon holds a licence for a maximum biomass of 10,000 tonnes of salmon at Kvalnes, equivalent to a target production volume of 19,000 tonnes (head on gutted) per year.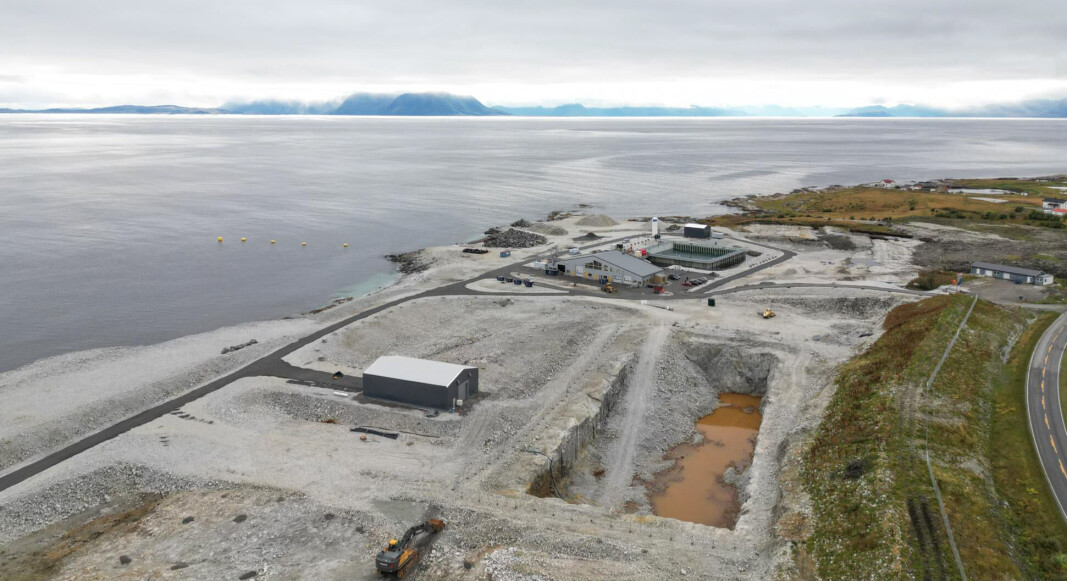 Other sites
The company said it had made progress on the business development front in Q2. In June, Andøy municipal council approved the planning application from Andfjord Salmon for the development of a land-based farm at Breivik, also on Andøya.
The Breivik facility will have a target of a production volume of 25,000 tonnes HOG.
"Our primary focus is of course on Kvalnes, but we will in parallell continue the work to secure the necessary permits to develop Breivik and Fiskenes (also on Andøya)," said Rasmussen.
New investor
Andfjord Salmon significantly strengthened its financial position during the second quarter.
In June, Jerónimo Martins, a Portugal-based international food industry group, agreed to invest NOK 173.9 million in the company through a private placement.
Andfjord Salmon also secured a bank loan of NOK 50 m in Q2.
At the end of June 2022, Andfjord Salmon had cash and deposits of approximately NOK 191 m. This figure does not include a remaining loan facility of NOK 5 m, an unused credit facility of NOK 20 m or NOK 5 m in unpaid grants.