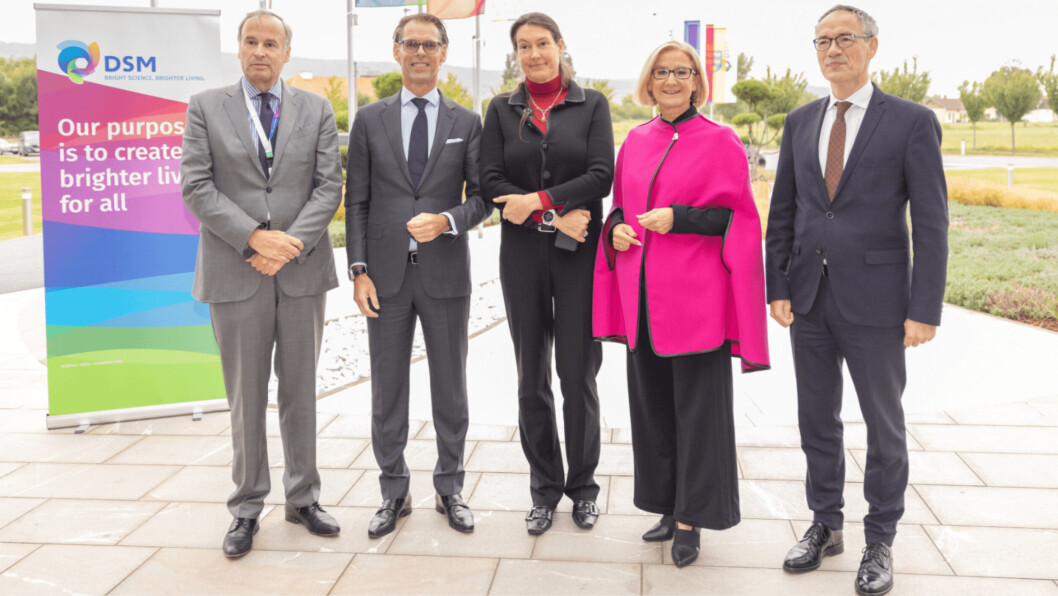 DSM ramps up feed analysis capability
A new facility that will be used to conduct nutritional analyses to help fish farmers and land farmers improve the nutrition, health and sustainability of livestock has been opened by Dutch science-based company Royal DSM.
The Analytical Center of Excellence in Tulln, Lower Austria consists of 200m² of new laboratory space and complements the existing R&D facilities on site at the Biomin Research Center.
The facility includes capacity to check additives for all species, as well as customer feed sample analysis.
Unprecedented scale
Scientists at Biomin, which became part of DSM in October 2020, will use sophisticated tools including liquid chromatography-mass spectrometry (LC-MS) and high-performance liquid chromatography (HPLC) equipment to conduct analyses of the nutritional content of feed, premixes and eggs at what DSM said will be an unprecedented scale.
The centre was officially opened today and the one-year anniversary of Biomin's acquisition celebrated in ceremonies attended by guests including Lower Austrian governor Johanna Mikl-Leitner and Dutch ambassador Aldrik Gierveld.
'A strong signal'
Ivo Lansbergen, president of DSM Animal Nutrition and Health said: "With this important new addition to the Biomin Research Center, we are sending a strong signal about our commitment to radically improve the sustainability of livestock farming, as well as to the importance of our scientific research in Austria.
"Farmers can and should be the heroes of the necessary transformation to a more sustainable and equitable food system, and we want to help them. As part of DSM's global network, we are a leading provider of sustainable feed and animal health solutions. Together we make it possible."
DSM and German speciality chemicals company Evonik jointly own Veramaris, which produces an omega-3 algal oil for use in feed for salmon, other farmed fish and pets. DSM is also involved in the supply of enzymes – phytases, proteases and xylanases - to increase the digestibility of feed and has also invested in UK company Deep Branch, which is producing a single cell protein (SCP) from power station flue gases.